Three old guys are standing in the rain

outside the post office on the West Coast Road.

I used to know their names.

They talk about the weather, friends who have died,

One of them holds a bouquet

of odd orange flowers and what seems

to be part of a palm tree.

Maybe it's his wife's birthday

that he didn't forget this year.

Yesterday, I held my own bouquet:

September's last rhubarb,

so heavy with stalks and leaves

that I leaned when I held them.

Behind me the borage, the Peruvian lilies, California poppies

still bloom as I tip toward memory,

toward this autumnal equinox.

From Postcards from the Sky (Leaf Press, 2011).

Used with the author's permission.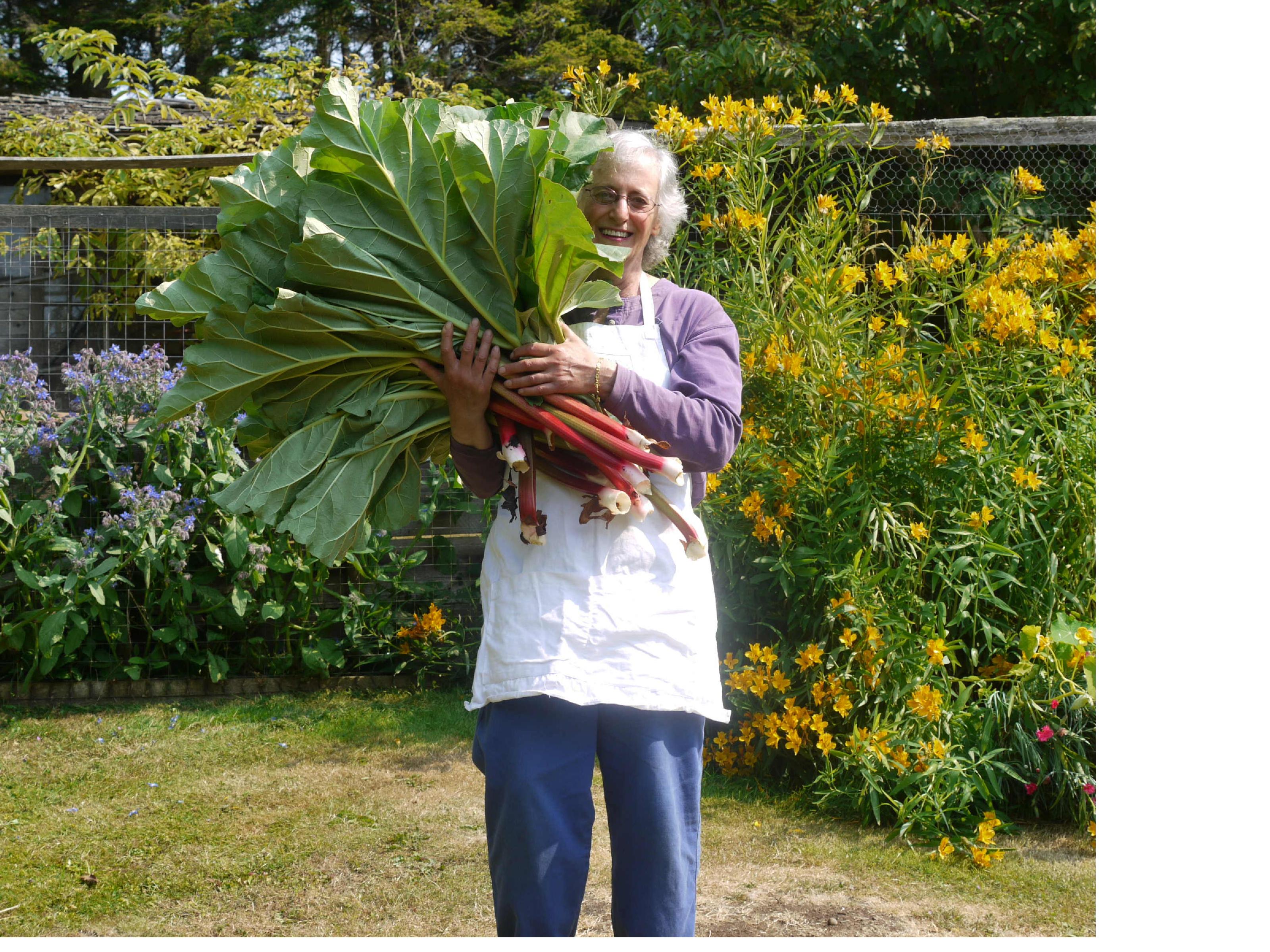 Purchase a framed print of this poem.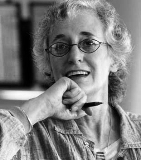 Wendy Morton believes that poetry is the shortest distance between hearts. She has five books of poetry, a memoir, Six Impossible Things Before Breakfast, in which her adventures as a corporate sponsored poet are revealed, and a set of poetry postcards, in which the above poem is included. (To purchase, click here.) Wendy is the founder of Canada's Random Acts of Poetry project, and is the recipient of the 2010 Spirit Bear Award and the Golden Beret Award. For her day job, Wendy has been an insurance investigator for 30 years. She lives in Sooke, B.C. Learn more about Wendy here.
New comments are closed for now.
dmahoney:
The sadness of last things is tempered by the bounty. I can only imagine what wonderful things you will be making with the rhubarb! 'loved reading your poem, Wendy.
Posted 09/22/2012 10:31 AM
dmahoney:
Posted 09/22/2012 10:30 AM
sstenson:
These are the last days of summer, its stillness. Wendy!!
Posted 09/21/2012 04:30 PM
Tyler Gabrysh:
Splendid as usual, Wendy. Wonderful chewiness: 'of odd orange' next to the smoothness in: flowers'.
Posted 09/21/2012 12:52 PM
LindaCrosfield:
Great images, Wendy, both within the words and the colour pic!
Posted 09/21/2012 12:13 PM
judithc:
..."still bloom as I tip toward memory"... the old men, a birthday, equinox and how we "lean" with this hemisphere,toward autumn, carrying our own bouquets, experience. Beautiful, thoughtful images that carry deep truth.
Posted 09/21/2012 11:17 AM
mimi:
rhubarb and poem are equally sensational!
Posted 09/21/2012 10:48 AM
trailpny:
Wonderful poem, Wendy! Your naming of things fills the poem like a bowl set on a porch is filled with the treasures of a season. Third line: "I used to know their names" just shines.
Posted 09/21/2012 10:44 AM
Reganz:
I love that the old guy didn't forget his wife's birthday this year. Thanks for a poem that makes us all tip towards the shortening days a bit more gracefully.
Posted 09/21/2012 10:13 AM
peninsulapoet:
"tip toward memory"love that line. Fine poem.
Posted 09/21/2012 09:35 AM
Carol Halligan:
Our lives pass by, so quickly and, in retrospect, often wonderfully,and so does the garden - lush and memorable - as together we move inevitably toward Autumn. Poignant and significant, gently captured, Wendy. Carol
Posted 09/21/2012 09:17 AM
Charly:
Lovely..I once had a great garden with plentiful rhubarb! The neighbors loved the stalks as did I.
Posted 09/21/2012 07:11 AM