†
†
†
†
© by Mary Lee Hahn.
Used with the authorís permission.
†
Purchase a framed print of this poem.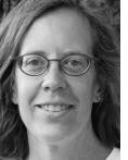 Mary Lee Hahn lives in Columbus, Ohio, and has taught either fourth- or fifth-graders for nearly 30 years. She is the author of Reconsidering Read-Aloud (Stenhouse, 2002) and nearly a dozen articles for the Choice Literacy website.
wyantjl42:
Nice momentum.Could be read as a chant.
Posted 03/02/2013 06:56 PM
rcstewart3:
Hear! Hear! Nice one...
Posted 03/02/2013 12:38 AM
Dorcas:
Delightful elegant!
Posted 03/01/2013 10:15 PM
transitions:
No signal, No sound, No kidding...how I empathize. Great poem ~
Posted 03/01/2013 12:51 PM
msruff:
How appropriate. Great job!
Posted 03/01/2013 11:52 AM
mimi:
YES, YES! to both the poem and the unplugging...
Posted 03/01/2013 11:20 AM
KevinArnold:
What fun!
Posted 03/01/2013 08:55 AM
erinsnana:
Love this! Nice job.
Posted 03/01/2013 07:34 AM
laurasalas:
Love this chant-poem. All the hard sounds make it feel very techy til I get to the lovely sh sounds in the last stanza. So great!
Posted 03/01/2013 05:36 AM
Katrina:
That is a window for words.
Posted 03/01/2013 04:18 AM