August, and ranunculus
surround the pond like a skirt of fire.

The gardener's straw hat
bleeds with sweat

as he slices his scythe
through a field of rattlesnakes.

Chinchillas scuffle in their cages
lined with newspaper headlines of war.

One hundred of them will sacrifice
their pelts for Madame's winter coat.

The white lotus folds its petals
against the heat

like a child huddled
in a bomb shelter.

From the open window, Chopin Etudes
skim the air with a blue patina. 

Then, the clink of ice cubes
in a glass of Campari

as Madame sashays
into cool wisteria shade.

Butterflies cascade down
the ripples of her kimono.
 
Just a whisper of her perfume
revives the afternoon. 


From Inside the Curtained Cage (forthcoming).
Used here with permission. 
Margaret Chula was born in Vermont, traveled around the world in the late '70s, lived in Kyoto for twelve years, and now resides in Portland, Oregon. She has published twelve books, most recently One Last Scherzo. Specializing in Japanese forms, Margaret teaches workshops at universities, Zen centers, and at poetry conferences. She enjoys hiking, swimming, gardening, and creating flower arrangements for every room of the house. Learn more about Margaret, and purchase her books, at www.margaretchula.com.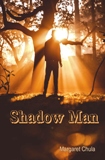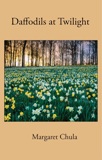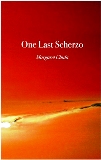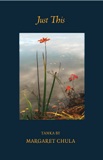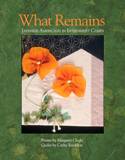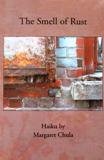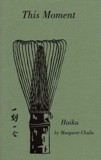 Anastasia:
Powerful images, and a deft commentary on the contrasts between the Madames of the world, and those who labor to to support their way of life and the resources required to do so.
Posted 08/06/2020 12:38 PM
GrayedOut:
Incredible poem. The images and metaphors used evoke a sensation of war, far removed from the grand estate of 'Madam,' who laughs and wears kimonos as though all is right with the world. A sense of unfairness hangs over the scene once you realize its significance.
Posted 08/04/2020 11:39 PM
Lori Levy:
Powerful images.
Posted 08/04/2020 07:23 PM
Tracers645:
Dark, in a privileged way. You really have to read it more than once to understand the images. (typo corrected.)
Posted 08/04/2020 06:08 PM
KevinArnold:
Wonderful tension working between the get/go of Margaret?s sentences and the shape of the thoughtful couplets.
Posted 08/04/2020 11:18 AM
Stephen Anderson:
I like this poem?s inclusive use of images.
Posted 08/04/2020 10:04 AM
paradea:
A lovely disturbance.
Posted 08/04/2020 09:05 AM
michael escoubas:
Really like "skirt of fire" and all the other images too. Thank you, Margaret.
Posted 08/04/2020 08:46 AM
Larry Schug:
This poem blew me away from the first line, took me on a journey. I ponder on who Madame is-so mysterious. This a poem of the privileged, yet has universal connotations. And of course, who doesn't like to say "ranunculus" out loud!
Posted 08/04/2020 08:37 AM
Charly:
Very strange and unsettling images. Great use of metaphor.
Posted 08/04/2020 07:57 AM
paula:
Wonderful language!
Posted 08/04/2020 06:09 AM
Sharon Waller Knutson:
I love this powerful poem. So many bold images: "pond like a skirt of fire," "The gardener?s straw hat bleeds with sweat," "child huddled in a bomb shelter" and "Butterflies cascade down the ripples of her kimono."
Posted 08/04/2020 06:06 AM