On the state of the nation

To friends and relations,

†

Once more, donít stutter.

†

(Donít slam them, mind you.)

Till to swim you are able.

Shut a door by the handle,

Donít push with your shoulder

†

†

This poem is in the public domain.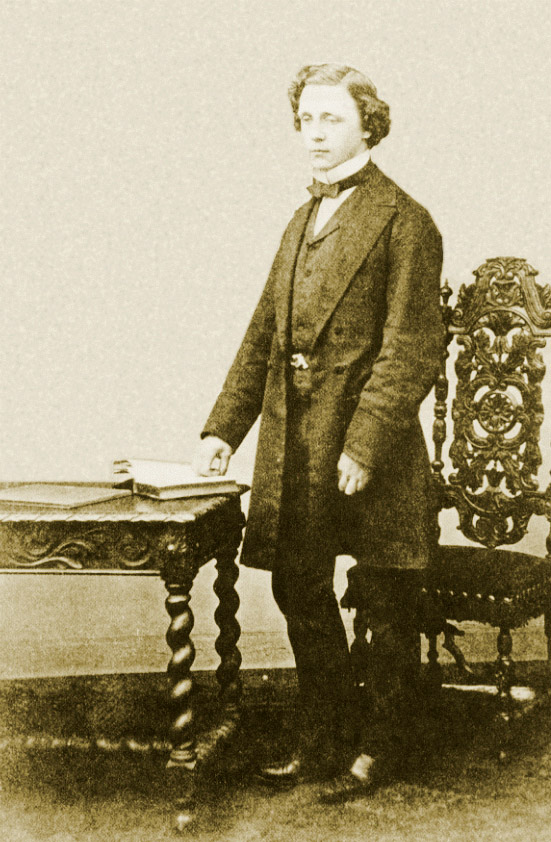 Lewis Carroll (1832 - 1898) started life as Charles Lutwidge Dodgson. A preacher's son, he began writing poetry as a child, which he published in homemade newspapers. Despite a stammer (he called it "a hesitation") which plagued him throughout his life, Lewis was a popular public speaker, as well as a gifted mathematician and photographer. Writing was his true calling, though, and he published at least a dozen literary works and another dozen mathematical works which brought him great fame and fortune. Lewis loved word play and logic; many of his works include fun, nonsensical, or fantasy elements.

69Dorcas:
Great!
Posted 04/29/2012 11:21 AM
KevinArnold:
Twas bryllyg, and ye slythy toves Did gyre and gymble in ye wabe: All mimsy were ye borogoves; And ye mome raths outgrabe. The confounding cleverness of Jabberwocky comes through,albeit with more common words. I'm still musing on 'Starve your canaries/Believe in fairies.'
Posted 04/29/2012 09:08 AM
dotief@comcast.net:
Sounds like a spoken word poem. Or is that the other way around? Still, I like it!
Posted 04/29/2012 07:38 AM