Out of the summer air mellow notes
nudge loose the memory—a Bolivian flute
heard first on the trail ahead,
then in the distance and around a bend,
next afloat from a peak over our heads
as we hiked in the hills outside La Paz .
A solitary figure sits in a chair in a shady spot
on the bluff, a clarinet at his lips. If he shifts
his eyes from the music stand
he can gaze upon glittering Lake Michigan .
He fits into the Milwaukee landscape
like that Incan flutist was part of the Andes .
© by Phyllis Wax.
Used with the author's permission.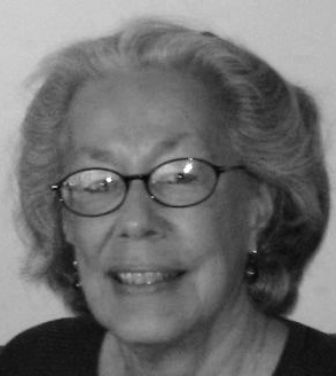 Phyllis Wax is passionate about poetry and likes exotic places such as Thailand, Viet Nam, Turkey, Timbuktu, Machu Picchu, and even Door County, Wisconsin. When she's at home in Milwaukee, she writes from a bluff overlooking Lake Michigan. An admitted sudoku addict, Phyllis maintains neither blog nor web site, but she does welcome comments from readers at poetwax@yahoo.com.
missumom2014:
That's magic! your poems are great mother!
Posted 02/16/2015 11:25 PM
ehanold:
I am there listening. Thank you for this lovely poem.
Posted 01/14/2014 10:12 PM
Judith Zukerman:
I was glad to discover this poem searching the archives since I missed Early Morning Solitude when it was first posted here. Judith Zukerman
Posted 11/25/2013 10:43 PM
tiddles:
Music is a uniter, poetry, a word provider of that unity. Thanks, Phyllis. Marilyn Zelke Windau
Posted 09/15/2012 09:30 PM
Jo:
Such a weaving of past and present. I love your poem Phyllis. All your poems.
Posted 09/15/2012 01:28 PM
SilverOne:
Wonderful how memory connects the two events. Beautiful poem, Phyllis!
Posted 09/15/2012 10:50 AM
LisaV:
Lovely poem, Phyllis. I can hear the music.
Posted 09/15/2012 10:35 AM
ecsfirst:
I love Phyllis Wax's poetry. Her imagery draws the reader in to become an integral part of the experience about which she is writing. Susan Winebrenner
Posted 09/15/2012 09:52 AM
ed werstein:
Beautiful, Phyllis. Love it. Do you remember that Ellington', In My Solitude, was Ron Cuzner's radio theme song?
Posted 09/15/2012 08:21 AM
Janet Leahy:
Music for the soul in unexpected places, lovely poem.
Posted 09/15/2012 07:53 AM