Or will I be still one drop

†

†

© by Miriam Ruff.

Used with the authorís permission.

Photo by Hilario Morales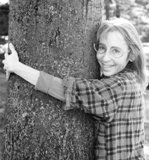 Miriam Ruff is a writer, editor, and teacher. Though she received her degree in Zoology, she quickly moved on to other pursuits; most notably, she spent several years in the film industry, eventually moving up to writing and producing short screenplays. She has also written and produced several full-cast audio dramas, which have played nationally on public radio. While she tackles all forms of writing, from corporate newsletters to educational material and newspaper articles, Miriam finds that writing short stories and poetry provide the most satisfying outlets for her imagination, as well as the most direct, and rewarding, connection with the reader. Author of three volumes of poetry, as well as a collection of short stories, her work has appeared in the Journal of Humanistic Psychology as well as in assorted newsletters, websites, and anthologies. Miriam lives in the Washington, D.C. area and is currently developing Web content for a startup company; a Kindle release of her three poetry chapbooks--Telltale Signs, Soundings, and Point of Impact--is forthcoming. Learn more about Miriam at www.bumbershootwriting.com.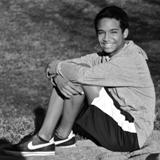 Hilario Morales is a junior at Montgomery Blair High School in Silver Spring, Maryland. Miriam calls him her "little brother," and is very proud that he just recently landed his first professional photography gig a few months ago.
As you can see from his photo, Hilario enjoys experimenting with different lenses and angles and lighting.
Stacy Maddox:
Very nice reflection of how life constantly changes and where we have come from: Swirling echoes, Of others past. Good, easy read with depth! Stacy M.
Posted 10/04/2012 11:06 AM
Eiken:
Love this poem, we are all just a drop in the world,this poem puts life into perspective. Maire x
Posted 09/27/2012 05:29 AM
charlotte g.:
Miriam Ruff really captured the essence of Hilario's photo - or Hilario's photo really captured the essence of Miriam Ruff's wonderful poem. What a marvelous combination this is. Charlotte G.
Posted 09/24/2012 09:28 PM
Sherry:
I love Ekphrastic poetry! Nice photo and poem!! And Jayne - I love your little introductions to the poems you give us every day, and that you give us a poem every day. Poetry is bliss.
Posted 09/24/2012 09:26 AM
KevinArnold:
Powerful lines: Will I be Consumed By their thirst For one drop more
Posted 09/24/2012 07:30 AM