where the lady bugs go when the snow falls

before you kiss me on the cheek

and stomp away through the snow

weight loss and joint replacement

the best wine for the money

 

Used with the author's permission.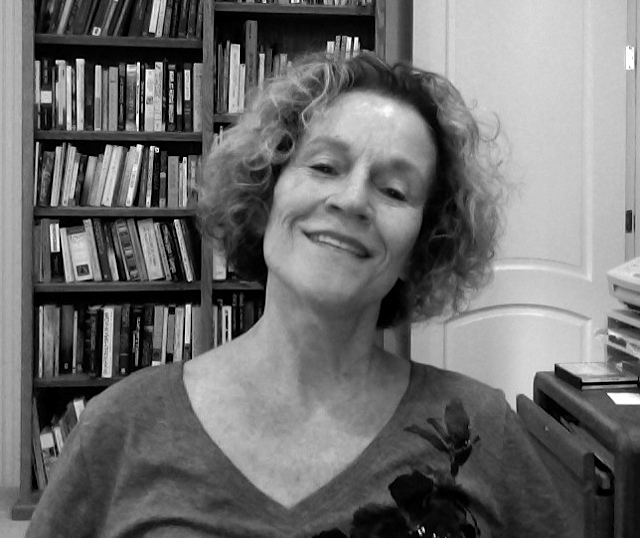 Nanci Lee Woody lives in Rocklin, California. A retired college professor, she's written several textbooks and has just completed a novel. She also wrote the script and lyrics for a musical, "Hello to Life!", which was produced in Sacramento. Besides writing, Nanci enjoys drawing, painting, photography, traveling, and spending time with friends and family. Learn more about her here.
txstarkeeper :
The conversation of children is so much more interesting and fun than that of adults!!!
Posted 01/19/2013 04:09 PM
jawnsun:
Thanks Prof...I saw the child!
Posted 01/19/2013 10:11 AM
Carol Hauer:
This poem is so sweet. I just love it. I guess we grown-ups "play" too, but we just think way too much about it.
Posted 01/19/2013 09:06 AM
KevinArnold:
I love 'as you tell me of the snow sculpture you made an icy chair, you say, sit-able but not lean-backable.'
Posted 01/19/2013 08:36 AM
mimi:
so true, as well as fun and lovely poem!
Posted 01/19/2013 08:16 AM
janjoy1@charter.net:
This takes my breath away. So lovely!
Posted 01/19/2013 08:06 AM
TheSilverOne:
What a beautiful poem! Takes me back to my own children, grandchildren, myself.
Posted 01/19/2013 07:44 AM
Wilda Morris:
Ah, yest, the creativity and joyousness of children! I want to join the nine-year-olds creating snow sculptures and new words, not the older folk discussing joint replacements and weight loss. Thank you, Nanci Lee Woody!
Posted 01/19/2013 07:11 AM
erinsnana:
What a delightful poem!! It took me back to the age of nine--when life was wide open and anything was possible.
Posted 01/19/2013 04:47 AM