Pale morning sun lights fairy trees and frosted woods
that now must wait for Spring's sprite to return and
once again resurrect each paralyzed bit of new life
 
A sudden wind-flurry makes glazed branches
plink and chime, where puny buds cling
in terror, their eyes closed tight
 
The creek runs a bit faster, tries to break Winter's hold
mud-encrusted snow, once again covered in pristine white,
ice mounds continue their slow retreat to rocks and banks
 
A few bewildered blades of new grass
poke through this wet cover, unsure
of such a cold, white-rain world
 
Still, there is a softness in the morning air
where green-and-brown tinted trees rise
from fluffy clumps of snow
 
Today's muted world is not nearly as stark as
Winter's bold, black-and-white palette
© by Linda Lee (Konichek).
Used with the author's permission.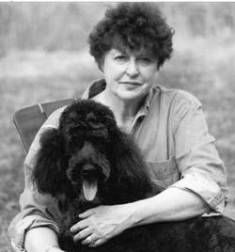 Linda Lee (Konichek) is a textbook author, entrepreneur, and former teacher who has always loved poetry, horses, and Wisconsin--not necessarily in that order. For nearly 30 years, she has raised Morab horses (a cross between Morgans and Arabians) on a 114-acre farm in Eagle, Wisconsin; her poems tend to reflect the every day miracles that surround her there. Learn more about Linda at www.jerichocreekfarms.com.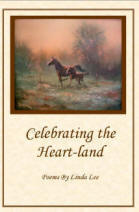 transitions:
Well-done, Linda; gives us other WI dwellers hope that spring may yet show up! Judy
Posted 04/05/2013 05:04 PM
Dorcas:
Thanks. Spring is different all over the world. I enjoy hearing the varities of the same season.
Posted 04/04/2013 05:59 PM
Jo:
Linda, what a lovely poem and those last two lines are terrific. Enjoyed seeing you here again.
Posted 04/04/2013 04:50 PM
rose haven:
"where puny buds cling in terror, their eyes closed tight"...thank you for this line!
Posted 04/04/2013 12:10 PM
Joe Sottile:
I love the last two lines. Bravo!
Posted 04/04/2013 09:07 AM
Anjie:
Good morning, Linda! It's beautiful. "bewildered blades of new grass"---Lovely!
Posted 04/04/2013 08:05 AM
KarenPQ:
Lovely, evocative, inspiring verse. Thanks!
Posted 04/04/2013 07:45 AM
MaryLeeHahn:
Love the poem. Spring is finally sneaking in here, too. GREAT picture, Jayne!
Posted 04/04/2013 06:14 AM
vscholtz:
Thanks, Linda You brought spring into my chilly house this morning. Ginny Scholtz
Posted 04/04/2013 05:32 AM
williamsji:
This is a fabulous verse. Congrats to the Poet ! Regards WILLIAMSJI MAVELI
Posted 04/04/2013 04:58 AM