It is a time of magic.

A time when summerís green yields to the gentle
alchemy of autumn and begins its annual melting
into gold.

A time when dawnís first kiss is silvered by
the hoarfrost.

A time when hatches rise to wink ephemeral
wings against an Indian summer sun.

It is a time of magic when the bulls of autumn come.
†
From Laugh Kills Lonesome & Other Poems (Bugliní Bull Press, 1990).
Used here with the authorís permission.
†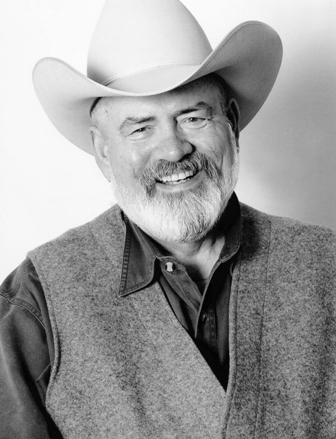 Mike Logan grew up in Kansas but adopted Montana as his home state in 1968 and remains there today. A high school teacher for 25 years, Mike retired in 1991. A passion for trout fishing led him to a new career as a wildlife photographer; a companion career writing cowboy poetry evolved soon after. Author of numerous books and recognized in 2006 as the Will Rogers Male Cowboy Poet of the Year, Mike appears on TV and travels the country sharing his enthusiasm and creative interpretations of life in the West.

Jo:
"Autumn's alchemy"--the melting into gold. What a beautiful image.
Posted 09/20/2013 02:04 PM
Carol Hauer:
Me, too. I love the image of autumn "melting into gold."
Posted 09/20/2013 08:08 AM
KevinArnold:
Brevity is the soul of more than humor. Deft.
Posted 09/20/2013 08:03 AM
paula:
"Autumn's alchemy"--what a thought!
Posted 09/20/2013 06:04 AM