The spring flowers, the autumn moon;
Summer breezes, winter snow.
If useless things do not clutter your mind,
You have the best days of your life.

Translator unknown.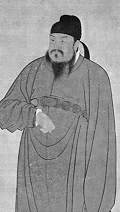 Wang Wei (698–759) was a Chinese poet, musician, and painter. Both his paintings and his poems focused largely on nature; Wei is considered the founder of Southern Chinese landscape art. Sadly, none of Wei's original paintings are known to have survived, but more than 400 of his poems are preserved in anthologies and collections.
Jancan:
Concise, powerful, and lovely--good choice for sharing. Janice
Posted 08/01/2016 08:11 AM
Katrina:
The simplicity of this poem gives scope for mindfulness.
Posted 07/30/2016 02:13 PM
blueskies:
Amen!!!
Posted 07/30/2016 09:11 AM
KevinArnold:
The best description of mindfulness I've seen. Wonderful.
Posted 07/30/2016 08:14 AM
paradea:
My sister says: "If you don't think about it, it doesn't exist". Great poem!!
Posted 07/30/2016 08:11 AM
Newf:
Just beautiful!
Posted 07/30/2016 05:19 AM
rhonasheridan:
Oh dear! Having 'down-sized' so drastically so recently . Down to 1 room. Having also ended up in a room with such a wonderful view over cliffs and water one side and enough clutter to sink a ship the other........!
Posted 07/30/2016 02:44 AM