I sit with him
while his wife visits the doctor.
He looks at me blankly and says,
"Who are you?"

I sit with him,
as he works his paint-worn rocker,
a man once intimate with
Tolstoy and Dostoyevsky.

I remember
the highest rated professor on campus
who knew me as friend and protégé.

I treasure my
copy of The Brothers Karamazov
because of his wise
commentary in the margins.

I wrap him warm
in a fringed red shawl, wipe his nose
with a clean tissue, adjust his glasses,
and say, "Are you warm enough, Bob?"

This poem was awarded an Honorable Mention in the
2015 National Federation of State Poetry Societies Annual Competition.
Used here with the author's permission.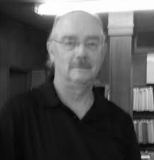 Michael began writing poetry for publication in August of 2013, after retiring from a 48-year-career in the printing industry. Early in life his mother said, You have a gift for words; you should do something with that gift. He writes poetry, in part, because of his mother's encouraging words. Michael also writes poetry because he believes poetry brings people together and that poets are menders of broken things. Michael has published one chapbook, Light Comes Softly, which is available as a free download on iTunes.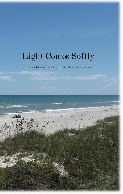 transitions:
Agree with everyone...Lovely; from and to the heart~
Posted 09/22/2016 01:16 PM
jtmilford:
A lovely poem of compassion and how you spent one moment of your life. Thanks
Posted 09/21/2016 07:55 PM
Lori Levy:
Sad. Good poem.
Posted 09/21/2016 03:03 PM
LindaCrosfield:
Yes. You caught it, perfectly. Remembering my dad's bout with Alzheimers, before it was even called that. Yes.
Posted 09/21/2016 01:29 PM
blueskies:
Affirming comment from Larry S. A true treasure of compassionate awareness. Thank you, Michael.
Posted 09/21/2016 01:11 PM
Jo:
a poem of love and compassion. Thank you, Michael.
Posted 09/21/2016 11:35 AM
bettiebill:
Lovely poem, Mike. One of your best. Well done, bro
Posted 09/21/2016 10:37 AM
Jancan:
This is a lovely, poignant poem! Janice
Posted 09/21/2016 10:10 AM
Jean Colonomos-1:
Jean Colonomos: Thanks for this tender, wrenching poem.
Posted 09/21/2016 09:12 AM
pwax:
Poignant poem. Jayne, I wonder what positive developments you are referring to. When I went to the link I got no farther than "Alzheimer's disease is the sixth-leading cause of death in the United States and the only cause of death among the top 10 in the United States that cannot be prevented, cured or even slowed."
Posted 09/21/2016 08:47 AM
ElizabethP:
Wonderful piece. Thank you.
Posted 09/21/2016 08:38 AM
Jean :D:
Mike tells it like it is with much tenderness & feeling. It's a heart-breaking disease for everyone, including my sister.
Posted 09/21/2016 08:37 AM
Larry Schug:
Excellent work. It is among the best I've seen on YDP. Good poetry says much with few words.
Posted 09/21/2016 08:08 AM
njc:
I sit...I sit...I remember...I wrap him warm....This is what we do, what we give, and it is enough. Beautiful.
Posted 09/21/2016 08:00 AM
mimi:
yes yes yes
Posted 09/21/2016 06:51 AM
Gary Busha:
Powerfully written.
Posted 09/21/2016 05:47 AM
rhonasheridan:
A lovely poem Michael. My lovely Daughter-in-law recently died - far too young. Such a distressing condition. Her children suffered too. Thank you for such an understanding portrayal.
Posted 09/21/2016 02:58 AM
Newf:
Poignant! sad, my mother had Alzheimer's. Beautiful poem, devastating illness.
Posted 09/21/2016 02:37 AM