And if you can't shape your life the way you want,
at least try as much as you can
not to degrade it
by too much contact with the world,
by too much activity and talk.

Try not to degrade it by dragging it along,
taking it around and exposing it so often
to the daily silliness
of social events and parties,
until it comes to seem a boring hanger-on.
This poem is in the public domain.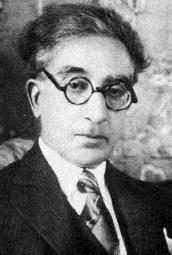 Constantine Cavafy (1863 - 1933) was born in Egypt to Greek parents, grew up in England, then moved back to Egypt. He spent most of his early life in poverty and most of his adult life working as a government clerk. Constantine didn't begin writing poetry until after his fortieth birthday, and achieved very little acclaim during his lifetime, although today he is considered one of the twentieth century?s most prominent Greek poets.
barbsteff:
Profound advice! So far as 80 years ago, human nature doesn't change.
Posted 11/06/2016 06:05 PM
Donal Mahoney:
Cavafy died more than 80 years ago but his poem could have been written today but one wonders how much acceptance it would have had. Wouldn't fit on Twitter.
Posted 11/06/2016 03:29 PM
transitions:
Unique, interesting viewpoint...
Posted 11/06/2016 02:44 PM
Jo:
A profound poem and one that needs to be taken seriously. Thank you Jayne for including it.
Posted 11/06/2016 11:15 AM
KevinArnold:
Yes, a powerful sleight of hand here, a separation from oneself.
Posted 11/06/2016 10:16 AM
Katrina:
This is powerfully thought-provoking. I love the image of a pet life, carted around indifferently.
Posted 11/06/2016 08:01 AM