Now the Barbaras have begun to die,
trailing their older sisters to the grave,
the Helens, Margies, Nans—who said goodbye
just days ago, it seems, taking their leave
a step or two behind the hooded girls
who bloomed and withered with the century—
the Dorotheas, Eleanors and Pearls
now swaying on the edge of memory.
Soon, soon, the scythe will sweep for Jeanne
and Angela, Patricia and Diane—
pause, and return for Karen and Christine
while Susan spends a sleepless night again.
  Ah, Debra, how can you be growing old?
   Jennifer, Michelle, your hands are cold.
This poem first appeared in THE FORMALIST, issue 11.2 (2000).
Used here with the author's permission.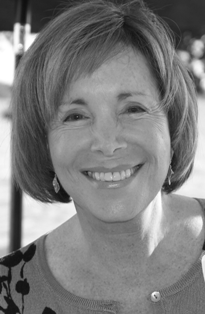 Marilyn L. Taylor served as Poet Laureate of Wisconsin from 2009 - 2010. Her award-winning work has appeared in many journals and anthologies, and she is the author of six collections of poems. Marilyn taught for many years at the University of Wisconsin-Milwaukee and, in 2004, was appointed to a two-year term as Poet Laureate of Milwaukee. She was a columnist for The Writer magazine for five years, and currently serves on the board of directors for the Council for Wisconsin Writers and the Advisory Council for the MFA Program at Western State Colorado University, Gunnison, CO. Marilyn now lives in Madison, Wisconsin, where she continues to facilitate workshops locally, statewide, and beyond. Learn more about her at www.mlt-poet.com.
transitions:
The Judys are hanging on...just! Love this poem, so clever, so 'Marilyn':)
Posted 01/21/2015 01:40 PM
paradea:
Sad to see that 'soon the scythe will sweep' for Patricia and my best friend, Diane from high school. Adieu, adieu, kind friends. Love this poem, Marilyn!!
Posted 01/20/2015 05:47 PM
Donal Mahoney:
A fine poem that makes me realize that I still wonder what happened to the Opals.
Posted 01/20/2015 02:19 PM
pwax:
Yes, fun to see again.
Posted 01/20/2015 10:45 AM
Marilyn L Taylor:
I'm grateful for these wonderful responses! Thanks, everybody.
Posted 01/20/2015 10:19 AM
Jo:
A favorite Marilyn. I enjoyed it all over again.
Posted 01/20/2015 10:10 AM
Wilda Morris:
One of many of my favorites from Marilyn Taylor!
Posted 01/20/2015 09:07 AM
ed werstein:
Excellent poem from one of my favorite poets.
Posted 01/20/2015 08:39 AM
Glen Sorestad:
What an interesting perspective to take into one of the most universal of themes. A delight to read.
Posted 01/20/2015 08:17 AM
mjorlock:
What a clever sonnet! The craftsmanship is first rate.
Posted 01/20/2015 08:08 AM
vscholtz:
You always inspire me.
Posted 01/20/2015 08:00 AM
tiddles:
Thanks for not including us Marilyns just yet...good poem. M.Zelke-Windau
Posted 01/20/2015 07:07 AM
mimi:
so so true...unnerving but great poem, Marilyn!
Posted 01/20/2015 07:07 AM
phebe.davidson@gmail.com:
A bravissima moment--for all of us of a certain age. Thank you!
Posted 01/20/2015 06:15 AM
barbsteff:
Thanks a lot, Marilyn! Barbara Germiat
Posted 01/19/2015 11:50 PM
KevinArnold:
The scythe sweeps across the given names of our generations, very moving.
Posted 01/19/2015 11:21 PM