To be alive: not just the carcass
But the spark.
That's crudely put, but…
If we're not supposed to dance,
Why all this music?
From Concerning the Book That Is the Body Of the Beloved (Copper Canyon Press, 2005). 
Used here with the author's permission.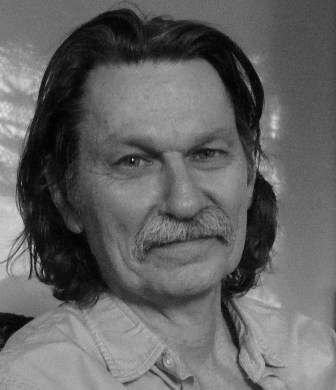 Gregory Orr was born in Albany, New York and earned degrees from Antioch College and Columbia University. Author of eleven books of poetry, three books of criticism, and a memoir, The Blessing, named by Publisher's Weekly as one of the fifty best nonfiction books published in 2002, Greg has received a Guggenheim Fellowship and two poetry fellowships from the National Endowment for the Arts. Founder of the MFA Program in Writing at the University of Virginia, he teaches there and lives with his wife, painter Trisha Orr, in Charlottesville, Virginia.
DVincentiPoet:
Heard this on the Ampersand Podcast today! (https://podcasts.apple.com/us/podcast/ampersand-the-poets-writers-podcast/id1064997704)
Posted 09/21/2022 07:35 PM
labyrinth:
wow, excellent poem :) i felt something inside me that really connected with this
Posted 11/28/2019 01:05 PM
rhonasheridan:
Absolutely!
Posted 06/24/2014 05:15 AM
jtmilford:
And there is music everywhere all the time. Thanks simply
Posted 06/18/2014 03:34 PM
Jean Colonomos-1:
A poem that resonates. Thank you.
Posted 06/18/2014 10:12 AM
Jo:
Have always danced to these words.
Posted 06/18/2014 09:53 AM
Cindy:
oh yes!
Posted 06/18/2014 08:49 AM
Gilbert Allen:
I like the simple, straightforward eloquence of this poem.
Posted 06/18/2014 08:02 AM
dotief@comcast.net:
Nice!
Posted 06/18/2014 07:40 AM
mimi:
have always loved these words!
Posted 06/18/2014 06:53 AM
KevinArnold:
The muscular language tangles with the direct address of 'That's crudely put, but . . .' To deliver a knockout.
Posted 06/18/2014 04:43 AM
Katrina:
Yes. We breathe poetry.
Posted 06/18/2014 12:26 AM
TheSilverOne:
Those last two lines....beautiful! Priceless! ~~~Doris B
Posted 06/17/2014 11:37 PM
poetronics:
Proof that pure poetry is nearly invisible. Beautiful work.
Posted 06/17/2014 11:34 PM
EquineMidwife63:
the spark! Yes! Seeing in Oprah magazine "If we're not supposed to dance, Why all this music?" prompted me to search for this poem. It reminds me of Dawna Markova's "I will not die an unlived life." As a sixty-something square dancer, I love this poem!!!
Posted 10/15/2010 10:02 AM