Welcome, old Southern fence lizard,
you mottled, rusty dinosaur
hiding beneath dark begonia leaves
or among jewel-red salvia blooms
that rise like fiery spikes
on leafy, emerald stems.

I built that flower bed myself
under a towering white oak,
found rocks in the woods
and laid them around the tree,
each one touching the other
in a circle like a magical fairy ring
filled with rich woods dirt
that smells of ancient earth.

Now you claim it as your own
and rule over it as your domain.
Dappled gray bark is your tower.
Every flower is your standard.
A toadstool is your throne.

Flicking your stealthy tongue
and darting with precision,
you feast on insect intruders
who dare to enter your realm.

Welcome, noble lizard king.
Guard your kingdom well.


© by Carroll S. Taylor.
Used here with the author's permission.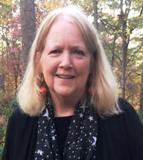 Carroll S. Taylor and her husband live in Hiawassee, Georgia. A retired educator, she is the author of two young adult novels, Chinaberry Summer and Chinaberry Summer: On the Other Side. Carroll's novels emphasize generational storytelling and anti-bullying, and her stories and poems reflect her affection for reptiles, amphibians, spiders, and other critters. Learn more about her at chinaberrysummer.com.
barbsteff:
Three cheers for lizards! This one is very lucky.
Posted 05/26/2019 05:57 PM
Jo:
I found this too, Larry. I so enjoyed reading your poem.
Posted 05/26/2019 05:20 PM
Larry Schug:
Carroll, you fooled me with the title. This poem is so much more than I expected.
Posted 05/26/2019 07:02 AM