Dedicated to healthy ways
I shop the outside aisles these days
and fill my cart with healthy food
whatever my trainer says is good.
†
I choose veggies, red and green.
avoiding fats and mean caffeine.
Pick soy, tofu, and carob chews,
skip soda, sweet drinks, orange and blue.
†
I lost some weight; my skin is clear.
Friends stand in awe that Iím sincere.
They donít know, when bedtimeís near
what I would trade for chips and beer.


© by Mary Buchel.
Used with the authorís permission.

†
†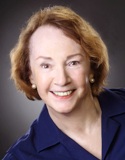 Mary Buchel is retired from a career in organizational and management development. She enrolled in a university theater and acting BFA program, and has now appeared in more than a dozen local productions. Favorite roles are Daisy in Driving Miss Daisy and Bessie in From Door to Door. Mary writes plays, poetry, and short stories at her home near Milwaukee, Wisconsin.
†
†
barbsteff:
Here here!
Posted 06/30/2019 05:02 PM
Lori Levy:
Like the humor in this poem.
Posted 06/27/2019 06:23 PM
paradea:
My willpower is the worst, late at night, when I can't sleep. If I eat something bad for me, I go right to sleep. Love this poem!!
Posted 06/27/2019 08:46 AM
michael escoubas:
This is wonderful, Mary! Still laughing over your "Oh so true" ending. Great poem.
Posted 06/27/2019 08:22 AM