The days grow warm
then warmer,
blossoms display their petals,
clouds congeal
out of transparent sky,
thunderheads tower,
the air heaves into motion
then subsides,
drumrolls of rain
beat on fields and trees,
leaves are shaken,
puddles swell,
the sky clears,
the ground is dry again,
crops nourished
on the long summer light
grow stealthily
until one day
the corn is man tall,
children recycle perennial games,
frogs chorus,
songsters of tree and air
do solo turns
while insects drone obbligato,
till autumn
with its melancholy airs.


© by Richard Greene.
Used with the author's permission.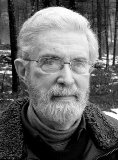 Richard Greene began writing poetry in the 8th grade, inspired by the opening lines of Longfellow's "Evangeline"—"This is the forest primeval. The murmuring pines and the hemlocks / Bearded in moss and in garments green, indistinct in the twilight"—which he was required to read in class. In college, after a classmate deemed Richard's rhyming poem "trite,"  he stopped writing until, a couple of years later, a class with Henry Rago, subsequently editor of Poetry magazine, inspired him to resume his efforts. But poetry fell by the wayside for almost forty years as a busy career in international development consumed his life. As retirement approached, however, Richard's dedication to poetry returned; he has now self-published a book (Explorations, Antrim House Books), and shares a "poem of the week" (get on the mailing list by requesting it at greeneplace@gmail.com). Richard lives in Nyack, New York; learn more about him at www.greenepage.net.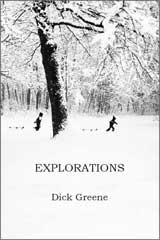 RoMa:
nice imagery - I love ir Richard
Posted 08/05/2019 08:46 PM
AlmaMPesiri:
Ahh, the summers of our memories..
Posted 08/05/2019 07:19 PM
KevinArnold:
Yes, the poem, the corn, the children all point toward melancholy.
Posted 08/05/2019 09:33 AM
cork:
We had that sky here yesterday and I heard the rolling thunder.
Posted 08/05/2019 09:08 AM
Jane Eva Cooper:
Love it! And its ending has just the right touch.
Posted 08/05/2019 07:55 AM
Larry Schug:
And so it goes...nicely and precisely stated.
Posted 08/05/2019 07:00 AM