In the movement of my feet along this path
comes stillness, a falling away

of all my plans and failures
and small successes,

of running through the day,
swimming through the dark waves of night,
floundering,
going down,
coming up,

and so I walk this labyrinth path,
breathing in
the sound of wind among leaves,
breathing out
a hum of thread unwinding,

my days and nights quieting
to these simple steps

that wind and circle around a center
until the center settles within myself.


© by Kay N. Sanders.
Used with the author's permission.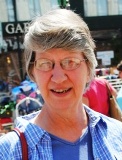 Kay N. Sanders, a native Southerner who now lives in Oshkosh, Wisconsin, has an 11-circuit labyrinth mowed into her backyard, which she shares with deer, rabbits, turkeys, squirrels, chipmunks, possums, birds, a garter snake or two, plus whatever else wanders through. Kay grew up hearing her mother and maternal aunts recite poetry, sing songs, argue, tell stories, quote scripture and even cuss, now and then; how could she not become a poet?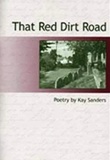 Wilda Morris:
Wonderful images. Wonderful ending lines.
Posted 10/14/2019 10:08 AM
barbsteff:
Great imagery based on a great experience. To maintain a mowed labyrinth is awesome too! Barb Germiat.
Posted 10/12/2019 04:27 PM
Jo:
Dear Kay, I love the ending to this poem-"until the center settles within myself." So hearing to walk a labyrinth and your poem portrays that quiet spirit. Thanks so much.
Posted 10/11/2019 10:53 PM
Lori Levy:
Soothing to read.
Posted 10/11/2019 06:15 PM
Maryann Hurtt:
So fine to walk the labyrinth without even having to physically be there. Thank you, Kay.
Posted 10/11/2019 03:24 PM
Janet Leahy:
Your poem allows me to walk the labyrinth with you. A wonderful conclusion,to feel the center settle within. Thanks Kay, hope to hear you read at a WFOP conference soon.
Posted 10/11/2019 02:46 PM
Arlene Gay Levine:
Way to be in the moment, Kay...nature, the breath, "until the center settles within myself." Loved it!
Posted 10/11/2019 02:20 PM
pwax:
Good poem, Kay! I especially liked "swimming through the dark waves of night, floundering," --waves of night(wonderful way of putting it!) and then the perfect verb "floundering" which also makes us think of the fish. Phyllis
Posted 10/11/2019 10:57 AM
Glen Sorestad:
Very nicely done, Kay. Great finish.
Posted 10/11/2019 10:32 AM
Jancan:
The wind motif is appealing and vividly meaningful.
Posted 10/11/2019 10:24 AM
tiddles:
What a wonderful image: "breathing out a hum of thread unwinding." It just makes me relax! I'm going to remember that phrase and repeat it often. Marilyn Windau
Posted 10/11/2019 08:56 AM
jeeger:
Cool poem Kay! Reminds me of the paths at The Clearing!
Posted 10/11/2019 07:49 AM
Larry Schug:
Well said. I'm picturing a labyrinth in the desert. "hum of thread unwinding" is a beautiful phrase.
Posted 10/11/2019 06:46 AM
KevinArnold:
What a delightful, unusual poem.
Posted 10/11/2019 06:20 AM