A leaf, as a rule,
has no principles,
or its principles
are obvious:

Fall in fall. In fall
present a fresh smell,
cover the noses
of hiding moles,

rooting within.
In winter be crisp,
house ice. Be as green
as spring in spring.

Is it so different
for us?


© by David Capps.
Used with the author's permission.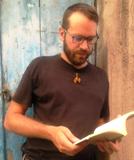 David Capps is a philosophy professor at Western Connecticut State University and the author of two chapbooks: A Non-Grecian Non-Urn (Yavanika Press, 2019) and Poems from the First Voyage (The Nasiona, 2019). David lives in Hamden, Connecticut, where he enjoys playing the violin and hanging out with Purrbasket, a luxurious Maine Coon. Learn more about him at https://wcsu.academia.edu/DavidCapps.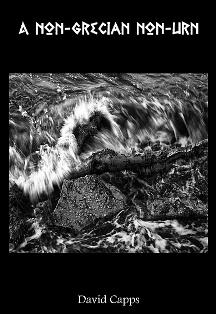 Wilda Morris:
A thought-provoking poem.
Posted 03/23/2020 11:10 PM
finney@charter.net:
Another bright spot in our days. Thank you, David and Jayne!
Posted 03/21/2020 12:30 PM
KevinArnold:
?Fall in fall. In fall? / yes
Posted 03/21/2020 12:04 PM
Jean Colonomos-1:
Perfect. Just the right touch. Touche
Posted 03/21/2020 10:56 AM
michael escoubas:
Mind of a philosopher, heart of a poet! Thank you David.
Posted 03/21/2020 10:37 AM
Joanleotta@gmail.com:
Simple, yet profound
Posted 03/21/2020 06:20 AM
Anastasia:
I love the image of the leaves on the moles' noses! It's sweet and cute, with just the right autumnal note.
Posted 03/21/2020 01:21 AM