With all the snow and all the ice,
All the rain and the slice of sleet,
Iíve had to miss that oh, so sweet
Trip to the dentist.

Oh, how I miss
The jab of that needle,
The high-pitched tweedle
of the drill,

the swill
in my lock-jawed cavity
upon the depravity
of a decaying tooth.

Forsooth!
I do truly ache
That I must forsake
This long-awaited trip
To the dentist.


© by Kay N. Sanders.
Used with the authorís permission.
†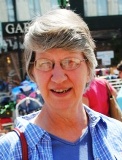 Kay N. Sanders, a native Southerner who now lives in Oshkosh, Wisconsin, has an 11-circuit labyrinth mowed into her backyard, which she shares with deer, rabbits, turkeys, squirrels, chipmunks, possums, birds, a garter snake or two, plus whatever else wanders through. Kay grew up hearing her mother and maternal aunts recite poetry, sing songs, argue, tell stories, quote scripture and even cuss, now and then; how could she not become a poet?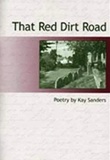 Jancan:
Aw, shucks, trip to the dentist foiled! LOL!
Posted 01/23/2021 09:37 AM
wayne.goodling@yahoo.com:
Thank you. The last verse made me laugh out loud!
Posted 01/22/2021 07:49 PM
Stephen Anderson:
Kay, it's so refreshing to think of Wisconsin winters with your twist of refreshing reflection! Nicely put!
Posted 01/22/2021 10:29 AM
Kay N. Sanders:
Thank you all for your comments. I actually had cancelled an appointment for the 21st before I knew this poem would appear on that very date! I'm trying to convince my dentist of that.
Posted 01/22/2021 07:05 AM
Janet Leahy:
I've cancelled my appointment once, would like to cancel again, great poem Kay!
Posted 01/21/2021 10:32 PM
Linda Lee Konichek:
Made me smile, as I awaait my own appointment!
Posted 01/21/2021 03:58 PM
Lori Levy:
Like the humor in this poem.
Posted 01/21/2021 03:38 PM
A Jenkin:
yes, very droll, I like all of the W sounds you have fitted in, I also like the form and flow of your poem :)
Posted 01/21/2021 12:13 PM
Gilbert Allen:
Funny and clever. Well done!
Posted 01/21/2021 10:17 AM
paradea:
Cute poem!
Posted 01/21/2021 09:25 AM
KevinArnold:
Galway Kinnell used to tell us there were two kinds of poem titles. One is organizational, kind of like a file folder name, like "Winter Morning," or "Birdsongs." This is an excellent example of the second kind, where the title does some of the work of the poem. Of course, being Galway, he said it much better. But good poem with great title.
Posted 01/21/2021 07:59 AM
Larry Schug:
If I had all the money I've spent on my teeth...Believe me, I identify with this poem. Of course, you know it's only a postponement of"the jab of the needle and the high-pitched tweedle". Love that word tweedle.
Posted 01/21/2021 06:46 AM
Sharon Waller Knutson:
I love the humor, rhythm and wordplay. My favorite line: "lock-jawed cavity upon the depravity of a decaying tooth."
Posted 01/21/2021 06:20 AM