The Dawn! The Dawn! The crimson-tinted, comes
Out of the low still skies, over the hills,
Manhattan's roofs and spires and cheerless domes!
The Dawn! My spirit to its spirit thrills.
Almost the mighty city is asleep,
No pushing crowd, no tramping, tramping feet.
But here and there a few cars groaning creep
Along, above, and underneath the street,
Bearing their strangely-ghostly burdens by,
The women and the men of garish nights,
Their eyes wine-weakened and their clothes awry,
Grotesques beneath the strong electric lights.
The shadows wane. The Dawn comes to New York.
And I go darkly-rebel to my work.
This poem is in the public domain.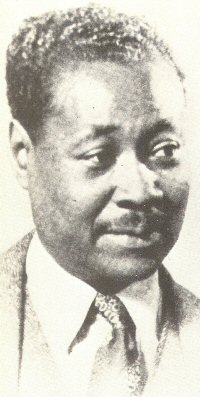 Claude McKay (1889 - 1948) was a Jamaican writer who produced poetry, short stories, novels, and nonfiction. The son of prosperous farmers, Claude was well educated and began writing poems at the age of ten. He moved from Jamaica to the U.S. at the age of 23, where he studied at various colleges and began to develop an interest in politics and social issues. While he wrote about everything from romance to religion, he is best known for his commentary on race relations.A key figure of the Harlem Renaissance, Claude's work has had great influence on African-American writers born after him.
Wilda Morris:
I came back to this poem after reading the poem for 5/19. I love that you positioned this city dawn poem between Sandburg's city poem and the lighter, more delicate dawn poem for the next day. They make a worthy triptych! I enjoyed reading each of them all the more because they come one after the other in this order. Thanks!
Posted 05/19/2015 06:47 AM
peninsulapoet:
Happy to see Claude McKay here. Wonderful poet, not remembered enough.
Posted 05/18/2015 11:18 AM
Katrina:
This is powerful.
Posted 05/18/2015 04:55 AM