The gnarled, who-knows-how-old oak
Leans alarmingly to the east
Much to the consternation of, Iím sure,
The owner of the property
Next to the cemetery.

For centuries Its roots have fed
From the revolutionary-era remains
Buried beneath it. We know because
Itís been swallowing, decade-by-decade,
The headstones beside it,
Parts of which now
Protrude from its trunk
Like mummified elephant ears.

Just as the centuries have erased
The names of the interred
From the stonesí engravings
I fear for that day
The historical society summons
The arborist who will gravely stare
And suggest its reduction to sawdust
Even as squirrels still scamper
Amongst its now brittle branches.

And upon my demise
Do not make my marker
Of sandstone or marble,
But of wood and bark
Nourished by my remains
To create another
Sanctuary for the sparrows
And skyscraper for the squirrels,
And whose leaves, when full,
Offer shelter from the sun
And after theyíve fallen,
Return me unto dust
Again.


This poem first appeared in Tiferet.
Used here with permission.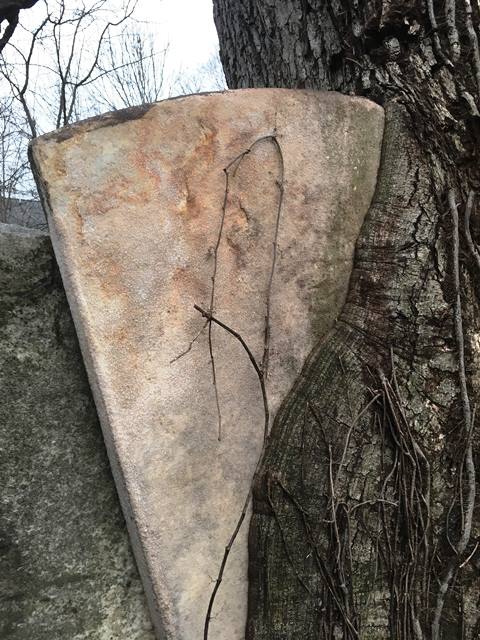 Photo credit: Tony Gruenewald
†
†
†