A blight, a gloom, I know not what, has crept upon my gladness--
Some vague, remote ancestral touch of sorrow, or of madness;
A fear that is not fear, a pain that has not pain's insistence;
A sense of longing, or of loss, in some foregone existence;
A subtle hurt that never pen has writ nor tongue has spoken--
Such hurt perchance as Nature feels when a blossomed bough is broken.
This poem is in the public domain.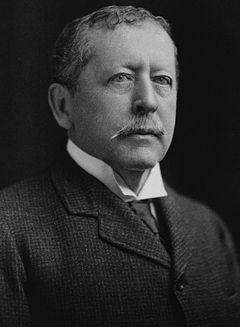 Thomas Bailey Aldrich (1836 - 1907) was a poet, novelist, short-story writer, and editor. Born in New Hampshire but raised in New Orleans, he started writing as a teenager and moved to New York after the death of his father. While working for his uncle, he began publishing stories and poems, and became friends with a circle of other young poets and writers which included Walt Whitman. Successful in all genres, Thomas worked as a war correspondent for a time, then returned to New York to work as a magazine editor. Ultimately, he ended up in Boston as editor of Atlantic Monthly. Thomas was greatly admired for his talent during his lifetime and inspired many other successful writers, including Mark Twain ? who supposedly drew his inspiration for Tom Sawyer from Thomas' novel, Story of a Bad Boy.
transitions:
He had it exactly right - and written so beautifully. Beats today's oft heard "I feel like ---- and don't know why". He knew and I feel just as he described today- so thank you, Mr. Aldrich, for expressing it so well. Loved it ~
Posted 05/30/2015 03:02 PM
paradea:
What a wonderful, ageless piece about the feelings we all have, at one time or another!!
Posted 05/30/2015 09:43 AM
Supa:
Oh yes! He's really captured it. Expressed wonderfully well.
Posted 05/30/2015 01:21 AM
KevinArnold:
What a last line, killer! Such hurt perchance as Nature feels when a blossomed bough is broken.
Posted 05/29/2015 11:19 PM