At the edge of the fields,
color omnipotent,
a spigot of light
in the dusk diorama;
the illusion
reminds me of Turner,
a water-color expanse
that bathes me
in time anamorphic,
opens rhizome portals
to remembered friends,
slowly shuffled experiences;
soon the dark
will return me to
my ordinary life,
that tired blend
of dinner, television and sleep;
until then,
I stand, wide-eyed,
on a veranda facing west,
my eyes and the horizon,
the very outlines of the sun.


© by John Grey.
Used with the author's permission.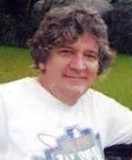 John Grey is an Australian poet who now lives in Rhode Island. A financial systems analyst, he collects foreign films, all types of music, early editions of MAD magazine, and loves travel and The New York Times crossword puzzle. John writes short stories and plays in addition to poetry; his work is widely published.
Jancan:
Vividly descriptive piece
Posted 09/30/2021 09:55 PM
Lori Levy:
Beautiful image of the sunset.
Posted 09/29/2021 03:09 PM
KevinArnold:
Straightforward simple language, punctuated by anamorphic, which I had to look up. Fine poem.
Posted 09/29/2021 01:13 PM
michael escoubas:
This poem IS uplifting . . . we poets can show the way to connecting the outer visible world with the inner less-visible world of the human spirit. Nicely done, John.
Posted 09/29/2021 09:58 AM
cork:
I love the shift to dinner, television, and sleep. I will look up the words: diorama, anamorphic, and rhizome.
Posted 09/29/2021 09:08 AM
Larry Schug:
A vocabulary expanding poem, for sure, yet relatable.
Posted 09/29/2021 07:36 AM