Iíd score character references
from ex-wives if they were not
all dead.
While Ken tweaks my toaster
when itís on the blink,
brings Racine kringle,
takes me to Mayfair Mall,
Bill plays Anagrams,
reads murder mysteries;
we swap Agatha Christie
back and forth.
And Ralphís such a stitch;
Iíve never laughed like this!
Guess it comes down
to whose heartís the strongest.
Lost my Fred to a stroke
back in í08, so be nice
for the next one to outlast me.
If their exes were around
Iíd get the lowdown
on dental work, cholesterol,
bypass surgeries.


© by Shoshauna Shy.
Used with the authorís permission.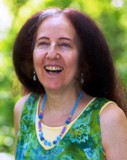 Shoshauna Shy began writing at the age of eight on a manual Olivetti. The author of five books, she usually gets ideas for new poems while stuck doing something else. "I'm not a monogamous writer," she says. "I work on 7-11 pieces at one time, and often include flash fiction in the mix." A cat care business affords Shoshauna plenty of writing time in other peoples' quiet houses. Learn more about her here.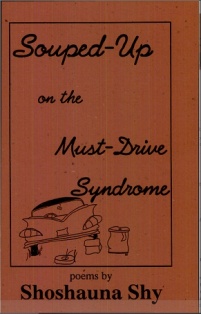 PAW:
What a joy! Thx.
Posted 10/09/2021 06:47 AM
Shoshauna Shy:
Thank you, everyone, for reading and commenting!
Posted 10/08/2021 11:38 PM
Jo:
Fun read, Shoshauna.
Posted 10/08/2021 10:54 PM
Sharon Waller Knutson:
Love me a Shoshauna Shy poem for breakfast. Unique and delightful as a blueberry scone. Lovely lady ninety three years young with lively beaus.
Posted 10/08/2021 10:57 AM
KevinArnold:
Mayfair Mall! Shes a local. Who would have ever thunk of playing the field in ones nineties? Great fun.
Posted 10/08/2021 10:47 AM
paradea:
This is great!!! I'll take Ralph. I want to be 'kept in stitches'!!!
Posted 10/08/2021 10:47 AM
Wilda Morris:
A fun read!
Posted 10/08/2021 09:50 AM
michael escoubas:
This is a poem to build one up in one's mid-70s! Ifeel 16 again. Thank you Shoshauna!
Posted 10/08/2021 08:15 AM
Rob:
"character references/from ex-wives"! Ha ha! Great opening and all that follows. That speaker knows how to keep on keeping on! :)
Posted 10/08/2021 06:24 AM