Nightly after supper this boy

naps on my lap

for an hour, his flopsy body

weighty and warm as a new robe;

both of us heavy-headed,

our bellies full as prayer lists,

breathing in turn

like pewmates in an evensong choir;

his breath, my breath,

sustaining the tone,

helping a peaceable night come on.

From Our Bodies Remember (Sows Ear Press, 1999). 
Used with the author's permission.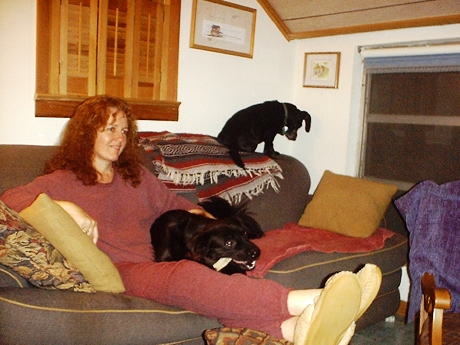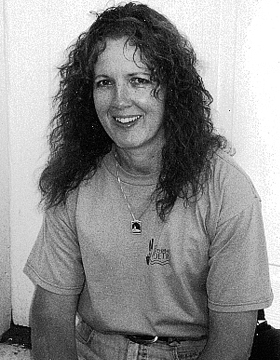 Dana Wildsmith is the author of five collections of poetry, one of which (One Good Hand) was a nominee for Southeastern Booksellers Association Poetry Book of the Year. Dana is a popular workshop teacher and has done residencies and fellowships as far away as Alaska. She lives on a century-old family farm outside Atlanta and, when not writing, is an ESL instructor for Lanier Technical College.  Dana's poetry and essays--which frequently focus on her dogs, her family, and her life on the farm--have been featured in numerous journals, magazines, and anthologies, including the highly acclaimed Listen Here: Women Writing in Appalachia. Dana's most recent book is Christmas in Bethlehem. Learn more about her at http://www.danawildsmith.com/blog and www.danawildsmith.com.
ckessler:
I enjoyed this. Made me miss several hounds and mutts, and other critters. Helped me remember some good times.
Posted 06/30/2014 06:59 AM
paradea:
I like this!!
Posted 06/29/2014 11:09 PM
Donna Pflueger:
...weighty and warm like a new robe...that is EXACTLY how it feels. Thank you for reminding me of my pals from the past.
Posted 06/29/2014 06:35 PM
Dorcas:
Contentment in unison.
Posted 06/29/2014 01:38 PM
Cindy:
I relate to this time with her dog.
Posted 06/29/2014 11:15 AM