†
It comes a minute or two closer
every day,
the fiery notches
in the ridge across the valley,
where the sun rises,
each one farther north,
the snow,
so long on the ground,
reduced to patches,
and the path by the river where I walk
soft again, ready for grass to sprout.
In a few weeks
the starkness of winter trees
will be laced with budding leaves
and the woods,
silent today,
will ring with the songs of birds.


© by Richard Greene.
Used with the authorís permission.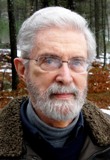 Richard Greene began writing poetry in the 8th grade, inspired by the opening lines of Longfellow's "Evangeline"—"This is the forest primeval. The murmuring pines and the hemlocks / Bearded in moss and in garments green, indistinct in the twilight"—which he was required to read in class. In college, after a classmate deemed Richard's rhyming poem "trite," he stopped writing until, a couple of years later, a class with Henry Rago, subsequently editor of Poetry magazine, inspired him to resume his efforts. But poetry fell by the wayside for almost forty years as a busy career in international development consumed his life. As retirement approached, however, Richard's dedication to poetry returned; he has since published three chapbooks: The Broken Guitar: Poems of War; Becoming Old: Poems of Aging; Painting with Words: Landscapes in Verse; and one full -length collection, To Talk of Many Thingss: Selected Poems. Richard, who lives in Nyack, New York, shares a "poem of the week" with anyone interested; get on his mailing list by requesting it at greeneplace@gmail.com.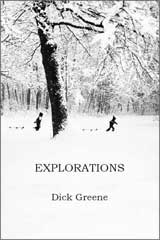 Jancan:
Lovely, delightful--descriptive of the changes in nature we dream of in the dead of winter
Posted 03/21/2022 08:31 AM
Adriana:
a perfect poem, the combination of long and short lines reads so smoothly - lovely images
Posted 03/20/2022 06:56 PM
Janet Leahy:
I'm looking forward to a time when "winter trees will be laced with budding leaves". Lovely poem.
Posted 03/20/2022 04:21 PM
Lori Levy:
Very visual. I can see it all.
Posted 03/20/2022 02:55 PM
Jo:
The hope in this poem fills my heart.It is a day of sun here in WI, almost 50. Spring and Richards poem give a lilt to my step.
Posted 03/20/2022 11:58 AM
Anastasia:
"the fiery notches / in the ridge across the valley," - a perfect visual and metaphor!
Posted 03/20/2022 08:53 AM
paradea:
Good one!!
Posted 03/20/2022 08:51 AM
Larry Schug:
Today these words strike me as a metaphor, whether intended or not, for the hope that lurks in the hearts and fuels the freedom fighters of Ukraine. We have to believe that goodness triumphs in the end, bittersweet though it may be.
Posted 03/20/2022 07:47 AM