Suddenly the everyday is not.
Warmth rushes the earth
sparking growth.

Streams of light wild with promise
splash sunbeams on tiny buds,
tease wildlife out of dark places.

And there we are, winter clothes
like the layers of our youth, peeled away,
arms entwined, balancing each other,

strolling through
the glorious greening,
gasping at our luck.


This poem first appeared in American Writers Review (Turmoil and Recovery Anthology, 2021).
Used here with permission.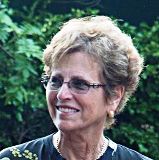 Anita S. Pulier, after retiring from her law practice in Brooklyn, happily traded-in legal writing for poetry. She's the author of three chapbooks and two full-length collections, the latest being Toast, from Finishing Line Press. Anita's poems have appeared in numerous print and online journals and in the anthologies Grabbing the Apple, the poetry edition of Legal Studies Forum, and Aunt Poems by The Emma Press. Anita and her husband split their time between the Upper West Side of New York, and Los Angeles. Learn more about her at http://psymeet.com/anitaspulier/main/index.php.
Wilda Morris:
Lovely poem with a great ending. Excellent verb choices.
Posted 03/28/2022 09:18 AM
Janet Leahy:
This poem is rich with language and the ending is fantastic, just like spring.
Posted 03/27/2022 04:37 PM
Lori Levy:
The first line pulls me into the poem. I also agree with what the others said below.
Posted 03/27/2022 04:22 PM
paradea:
Gasping at our luck!! I love this!! Great poem!
Posted 03/27/2022 01:11 PM
Adriana:
"strolling through the glorious greening and "gasping at our luck" - two wonderful titles for a poem, story, essay! A beautiful lyrical poem...
Posted 03/27/2022 11:52 AM
Gilbert Allen:
A fine, life-affirming poem.
Posted 03/27/2022 10:25 AM
CamilleBalla:
Arms entwined, balancing each other. .gasping at our luck. So aware of the present moments , grateful, joyful. Glorious poem.
Posted 03/27/2022 10:17 AM
allenmweber:
"gasping at our luck" will stay with me, and the imagery that preceded Madi it so.
Posted 03/27/2022 10:14 AM
Sharon Waller Knutson:
I loved this uplifting clever poem created with layers of double meaning about spring and life from the title to the last line. I love the images of peeling away winter clothes and layers of our youth and balancing each other. The poem landed with a glorious green ending.
Posted 03/27/2022 10:03 AM
cork:
I will take a walk this morning and gasp at my luck.
Posted 03/27/2022 09:48 AM
Larry Schug:
Yes, sometimes it seems life is just luck, but the realization expressed in the poem's first line reminds us to live fully within that luck.
Posted 03/27/2022 08:58 AM