This quiet cow with steady gaze
enjoys her calm and peaceful days;

she breathes, and strolls, and eats and then
she breathes, and strolls and eats again.

She seems to be without a care
and aimless, like cows everywhere

but she, like others of her ilk,
is very busy making milk.


Š by Pat Brisson.
Used with the author's permission.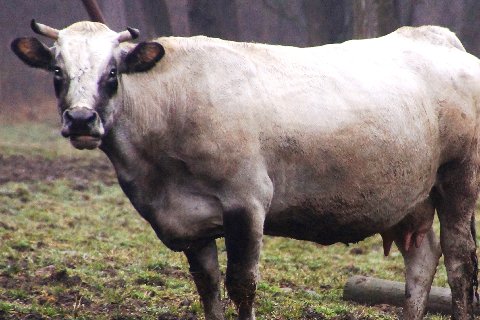 Photo credit: Sally Keehn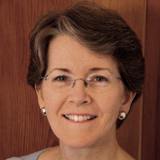 Pat Brisson is a former elementary school teacher, school librarian, and reference librarian in a public library. She has been writing picture books and easy-to-read chapter books for almost thirty years and has received the N. J. Governor's Volunteer Award in Human Services for her philanthropic work. Pat lives in Phillipsburg, New Jersey; learn more about her at www.patbrisson.com.
Sally Keehn is an amateur photographer, former librarian, young adult book author, and aspiring painter. She loves to explore—whether it's the past, another country, or her own back yard. After living in Pennsylvania for more than forty years, Sally now lives in western Massachusetts.
Wilda Morris:
What a fun poem!
Posted 07/11/2022 10:50 PM
TheSilverOne:
Simply wonderful poem!
Posted 07/11/2022 05:24 PM
Lori Levy:
I can picture the quiet cow portrayed in this poem.
Posted 07/11/2022 12:00 PM
DavidTookey:
This makes me smile!!
Posted 07/11/2022 10:31 AM
KevinArnold:
Ah, rhyming couplets. Way undervalued. Fun.
Posted 07/11/2022 09:27 AM
cork:
I will think of this poem as I pour milk on my cereal this morning.
Posted 07/11/2022 09:16 AM
Darrell Arnold:
Having grown up, closely and personally, with the family milk cows, I truly appreciate Ms. Brisson's poem. It is cute, clever, funny, and accurate. And, of course, it rhymes, which makes it easy to memorize, quotable, and long-lasting. Thank you Pat, for showing the way.
Posted 07/11/2022 08:54 AM
Nabby Dog:
This is a delightful poem!
Posted 07/11/2022 07:45 AM