I walk up our glassy steps, wet-clothed
and red-cheeked from the cold slap
of January tenth, and an after
school snowball fight with the seventh
and eighth grade bullies from Addison
Avenue, their aim deadly from two
years of pony-league play.
 
Twisting the knob, I'm caught by
an eddy of cinnamon, allspice,
prunes, raisins, and shelled walnuts.
 
It is strudel weather and Gramma is baking.
 
A four-foot nine relic from the nineteenth
century, born before fortified
cereals and cheap multi-vitamins.
Survivor of Ukrainian pogroms
and third-class ocean passages.
 
Gone, these forty years.
 
All those leaves I've let fall
from my family tree--neglect,
youthful hubris, early deaths,
and more.
 
If only I could remember her recipe.


© by Gary Grossman.
Used here with the author's permission.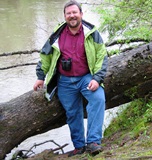 Gary Grossman lives in Athens, Georgia, where he is Professor of Animal Ecology at the University of Georgia. His work—articles, educational resources, grants, scientific papers, songs, poems, even a cookbook—is widely published. In addition to being a teacher and writer, Gary is a sculptor and a musician, and he enjoys a wide variety of hobbies, including running, music, fishing, gardening, and cooking. Learn more about him at www.garygrossman.net and https://garydavidgrossman.medium.com/.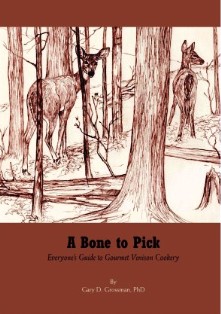 AlmaMPesiri:
You had me at the title, and as I was afraid, the strudel was a memory. The scent was so evocative of childhood love. Pages of recipes fallen off the earth, out of minds - existing only in memory.
Posted 09/17/2022 04:53 PM
Lori Levy:
Beautiful and powerful.
Posted 09/17/2022 01:05 PM
joecot:
Sweet and crunchy. Warm but sad knowing the more you bite off, the less remains until it is gone.
Posted 09/17/2022 12:15 PM
cork:
I remember Gramma's lemon merengue pies.
Posted 09/17/2022 11:37 AM
CamilleBalla:
Oh, it sounds like you are describing my great grandma making Hungarian strudel, I can see her stretching the dough , the small but might Gramma.. And like you, Gary, so many people wishing they had the recipe. Nice visual of a look back in time.
Posted 09/17/2022 11:31 AM
Arlene Gay Levine:
Poignant and perfectly crafted.
Posted 09/17/2022 11:25 AM
Wilda Morris:
Ah, yes! The warm scents of Grandmother's kitchen. the warmth of her welcoming arms. How we would love spend another day in that kitchen with her. Well-expressed, Gary!
Posted 09/17/2022 10:59 AM
Jancan:
Poems that make me smile while tearing up--like this one--are amazing! Love it
Posted 09/17/2022 09:41 AM
MLove:
Oh my, that's powerful. "All those leaves I've let fall from my family tree..." I can so relate.
Posted 09/17/2022 09:29 AM
Michael:
You are remembering what is most "important" to remember, Gary. Nicely done.
Posted 09/17/2022 08:51 AM
mail@schoolbusmart.com:
Gee, and I thought this was going to about strudel. LOL . Randy Mazie
Posted 09/17/2022 08:19 AM
PolarBear:
A delicious tribute, finely crafted: - the vivid details showing the child in stanza 1 and "Gramma" in stanza 4. - the wafting aroma in stanza 2, with "eddy," a perfect verb. - the powerful litany of "leaves I let fall" in stanza 6. - the effective used of 1-line stanzas. Thank you.
Posted 09/17/2022 07:59 AM
Larry Schug:
Ah, yes. "All those leaves I've let fall"
Posted 09/17/2022 07:48 AM