(Observations while sitting on a bench at the cemetery in Otterberg, Germany)

He visits Lina every Tuesday
and Saturday morning
bringing with him gardening
tools and a watering bucket.
He gently pulls weeds, tills
just enough soil and carefully
tends the lovely flowers.
He brushes off the tombstone
etched in German:
"Beloved" and
the dates of her birth
and death.
He packs his tools in a basket,
picks up his water bucket,
stands over the grave for
a moment and moves
toward the cemetery exit.
On the way out,
just before he latches the
iron gated gate, he looks
back once; then walks
down hill toward home.
From January Snow and Other Poems (Williams & Company, 2008)
Used with the author's permission.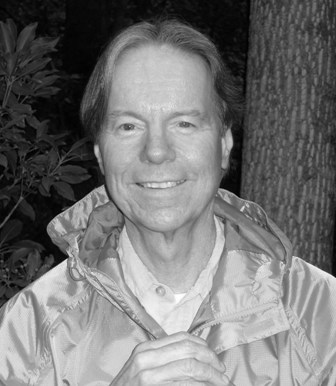 John Campbell lives in Brevard, NC, and is a Licensed Professional Counselor in private practice. Raised in the Mecklenburg and Union County areas of North Carolina, he has degrees from Wingate, Wake Forest University, and Vanderbilt. He taught Vipassana Meditation from a Theravada Buddhist perspective at the Deep Spring Center for Spiritual Inquiry in Ann Arbor, Michigan, and has written about integrating Buddhist teachings with Western Psychology and the influence of affects and aspirations in adult depression. Other interests include adults suffering from childhood trauma and integration of Eastern Religion with Christianity. John is the author of January Snow and has published poetry in Journeys Magazine.
There are no comments for this poem yet.