Forget health and peace and happiness.
Let's try a new prayer.

Hurl us head first into reds and blues,
tomatoes and pizzas, mountains and sky,
and tongues the color of blue Popsicles.
Give us tulips and fir trees, oranges, shade.
Plunge us like the sun for a dip in the sea.
Let us melt and cool, sweat and shiver.

And a special request: put a deer in my chest,
wild berries in my legs,
and I want, for once, an oregano smile,
not pearls or diamonds or a Mona Lisa.
Let me fly in circles and not make sense.
Let me look at the world with spice in my lips.

Rouse us, when we fall, with spearmint leaves
and shine us well with olive oil.
Kiss us to brilliance, kiss us to life.
Scatter blessings like bird seed all over the planet.

Thank you, thank you for being such a sport.
And now would you join us in another game?—
a green and white day with pink on the edges.
The board is open, we've returned to Start.


From What Do You Mean When You Say Green? and Other Poems of Color (forthcoming from Kelsay Press in fall of 2023).
This poem first appeared in The Aurorean (Spring/Summer 2009).
Used here with permission.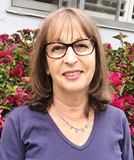 Lori Levy's poems have been published in numerous literary journals and anthologies in the U.S., the U.K., and Israel, and she is the author of a bilingual (English/Hebrew) book of poems, In the Mood for Orange. A new collection, What Do You Mean When You Say Green?  and Other Poems of Color, is forthcoming from Kelsay Books this fall. Lori lives in Los Angeles now, but she grew up in Vermont and raised her children partly in Israel. She enjoys reading, writing, and spending time with family and friends, especially in nature. Lori's five grandchildren keep her entertained, on her toes and, occasionally, inspire poems.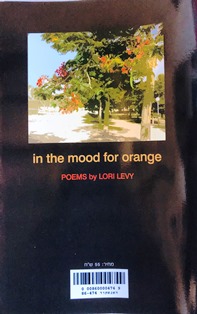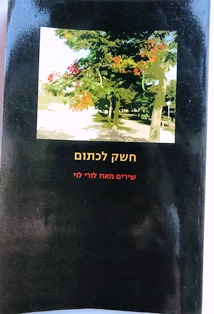 Jo:
Wonderful color and images and full of joy. Great word choices. Wow. Lori!
Posted 03/10/2023 11:44 PM
Lori Levy:
Im turning a fluorescent shade of ? (I dont know what) from your comments. Thank you, everyone!
Posted 03/10/2023 10:06 PM
Anastasia:
"Scatter blessings like bird seed all over the planet" - one of many wonderful images! Thank you for such a vibrant poem, Lori!
Posted 03/10/2023 07:54 PM
Janice Galt:
Thank you, Lori, for this life and color rich poem. And to the other commenters!
Posted 03/10/2023 03:13 PM
Arlene Gay Levine:
Fun and inspirational all at once...well done, Lori. "Scatter blessings like bird seed all over the planet." Yes, indeed!
Posted 03/10/2023 12:19 PM
CamilleBalla:
Yes, Wilda, I agree because I too thought the same. Kiss us to brilliance!
Posted 03/10/2023 11:25 AM
Wilda Morris:
Ironically my blog is asking for color poems this month (until the 15th). This poem could have served as a prompt poem for my Poetry Challenge!
Posted 03/10/2023 09:46 AM
peggy.turnbull:
Thinking in terms of color rather than shape is already awakening my mind. Thanks for the jolt, Laurie!
Posted 03/10/2023 09:38 AM
cork:
I could actually feel the poem as I read the words.
Posted 03/10/2023 09:31 AM
PmReid:
Totally joyous and evocative of youth. I especially liked: Scatter blessings like bird seed all over the planet.
Posted 03/10/2023 07:53 AM
Larry Schug:
I can't get enough of this poem. I didn't want it to end and then I discovered it never ends. Beautiful thoughts, wondrous words, images to carry around all day.
Posted 03/10/2023 07:51 AM
Sharon Waller Knutson:
I loved this colorful cheerful poem which is a perfect mantra for spring. My favorite imagery: Hurl us head first into reds and blues, tomatoes and pizzas, mountains and sky, and tongues the color of blue Popsicles. Give us tulips and fir trees, oranges, shade. Plunge us like the sun for a dip in the sea. Let us melt and cool, sweat and shiver.
Posted 03/10/2023 07:11 AM
Joan Luther:
Quote: look at the world with spice on my lips! Wonderful idea! Fun-delicious poem!
Posted 03/10/2023 06:33 AM
paula:
What fun! great language!
Posted 03/10/2023 05:20 AM