For Lily


Remember to breathe.
Itís so easy to slip oneís mind.

So many things to focus on:
leaving home,

becoming oneself,
remaining skeptical,

tossing the rules,
loving, forgiving,

giving a damn,
or not,

all much more difficult
than just inhaling, exhaling or

even the much revered
in the moment breath.

But on this special day
I wish you that elusive breath

of invasive joy, of endurance,
of defiance,

of knowing that permission
is no longer needed,

that irreverent hard-earned breath,
deep and sustaining

in sorrow or celebration
so often paired,

and, of course, that infamous
birdís eye view breath

lifting you sky high as you take off.


© by Anita S. Pulier.
Used with the authorís permission.
†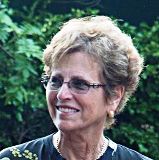 Anita S. Pulier is a retired attorney who, many years ago, traded legal writing for poetry. She and her husband, Myron, pursue a bi-coastal life between New York City and Los Angeles, where they are daily hikers in the NYC parks and the Santa Monica mountains. Anita has been very involved in the Southern California poetry community and, recently, even Myron (a retired psychiatrist) has taken up poetry! Anita's poems have appeared in numerous print and online journals and her work is included in nine print anthologies. The author of multiple collections, her most recent is Paradise Reexamined. Learn more about Anita at http://psymeet.com/anitaspulier/main/index.php.
Adriana:
A lovely poem. Plus it would certainly add literary class to a greeting card. Do I need your permission to send this to people? To possibly include it in my Christmas letter? If so, I will contact you through Jane...
Posted 06/01/2023 03:27 PM
Lori Levy:
Perfect graduation blessing.
Posted 05/31/2023 06:17 PM
Anastasia:
Encouraging and engaging!
Posted 05/31/2023 01:39 PM
Lyric:
Thank you! I graduated this week, and I'm taking this to heart. I love "invasive joy"
Posted 05/31/2023 11:56 AM
KevinArnold:
Another great find. Thank you.
Posted 05/31/2023 09:22 AM
Michael:
Takes my breath away! Thank you, Anita.
Posted 05/31/2023 09:17 AM
David:
A good message, presented with creativity and originality. The last line nails it!
Posted 05/31/2023 08:51 AM
Larry Schug:
Breathing consciously is a way of healing, I think. Good advice in these words. "even the much revered in the moment breath"--Yes!
Posted 05/31/2023 08:13 AM
Angela Hoffman:
What a beautiful gift for your grandchild!
Posted 05/31/2023 07:53 AM