This is my song, O God of all the nations,
a song of peace for lands afar and mine;
this is my home, the country where my heart is;
here are my hopes, my dreams, my holy shrine:
but other hearts in other lands are beating
with hopes and dreams as true and high as mine.

My country's skies are bluer than the ocean,
and sunlight beams on cloverleaf and pine;
but other lands have sunlight too, and clover,
and skies are everywhere as blue as mine:
O hear my song, thou God of all the nations,
a song of peace for their land and for mine.

May truth and freedom come to every nation;
may peace abound where strife has raged so long;
that each may seek to love and build together,
a world united, righting every wrong;
a world united in its love for freedom,
proclaiming peace together in one song.*


*Third stanza by Georgia Harkness.
St. 3 © 1964 Lorenz Publishing Co.
Sts, 1, 2 © 1934, 1962 Lorenz Publishing Co.
Lloyd Stone (1912 – 1993) was born in California and attended the University of Southern California as a music major, with the intent of becoming a teacher. Instead, he joined a circus bound for Hawaii and remained there for the rest of his life, writing poems and songs. This is his best known work; stanzas 1 and 2 were written in 1934 when Lloyd was 22 years old. Often combined with several additional verses by Georgia Harkness, the poem is typically sung to the tune Finlandia, composed by Jean Sibelius. Lloyd also wrote a musical based on Joyce Kilmer's poem, "Trees," and several books of Hawaii-themed poems. Said one reviewer, "[Stone] does not sing of the palms and the surf, but of the earthy human beauty which is the heritage of the islands."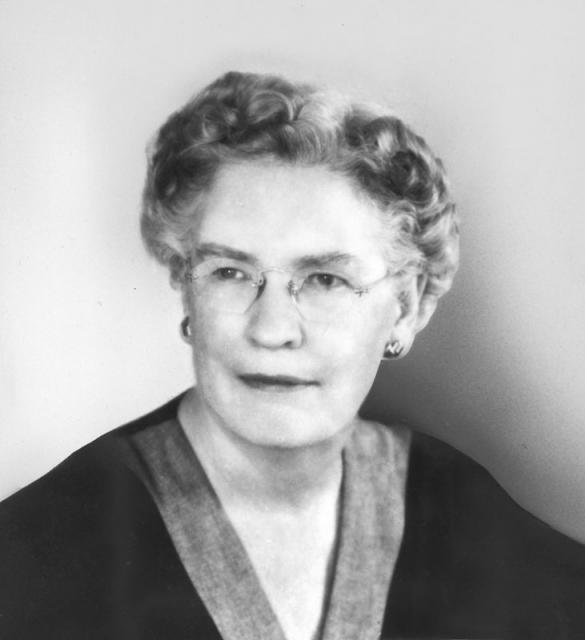 Georgia Elma Harkness (1891- 1974) was a Methodist theologian with a passion for poetry and the arts, and a dream of global, ecumenical Christianity. Born in Harkness, New York (the town was named after her grandfather), Georgia was a graduate of Cornell and also studied at Yale and Harvard. A trailblazer for generations of women to follow, Georgia was the first female theologist to teach in a seminary. She wrote nearly forty books in the course of her career.
There are no comments for this poem yet.