Inviting the influence of a young lady upon the opening year

You wear the morning like your dress
And are with mastery crown'd;
When as you walk your loveliness
Goes shining all around:
Upon your secret, smiling way
Such new contents were found,
The Dancing Loves made holiday
On that delightful ground.
Then summon April forth, and send
Commandment through the flowers;
About our woods your grace extend,
A queen of careless hours.
For O! not Vera veil'd in rain,
Nor Dian's sacred Ring,
With all her royal nymphs in train
Could so lead on the Spring.

This poem is in the public domain.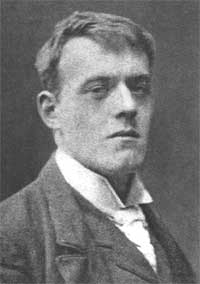 Hilaire Belloc (1870 - 1953) was born in France to a French attorney and an English feminist writer. The family moved to England while Hilaire was still a toddler. A friend of sci-fi writer H. G. Wells and playwright George Bernard Shaw, Hilaire was a devout Catholic and successful journalist who also wrote inspirational poetry, cautionary tales, nonfiction, and children's verse, authoring more than 150 books during his lifetime. Considered one of the brilliant thinkers of the 20th century, his essays and observations on history remain in great esteem even today.
dotief@comcast.net:
I love the line "You wear the morning like your dress." Lovely image.
Posted 03/24/2011 08:52 AM