Snow gets in my eyes,
gives the impression of tears,
but I'm not crying.
A Milky Way swirls
about us, whitens our coats.
Nothing exists
more than a hundred
feet away. But you
are next to me.

Stars have fallen
out of the sky and
landed in your hair.
A few sparkle
from your eyes.

© by Phyllis Wax.
Used with the author's permission.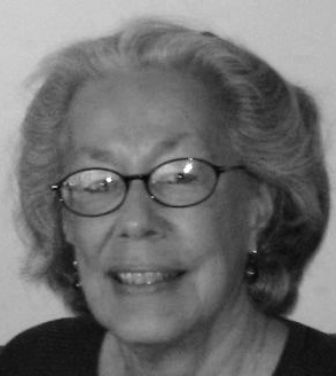 Phyllis Wax is passionate about poetry and likes exotic places such as Thailand, Viet Nam, Turkey, Timbuktu, Machu Picchu, and even Door County, Wisconsin. When she's at home in Milwaukee, she writes from a bluff overlooking Lake Michigan. An admitted sudoku addict, Phyllis maintains neither blog nor web site, but she does welcome comments from readers at poetwax@yahoo.com.
missumom2014:
I adore your poems mother! again that is magic!
Posted 02/16/2015 11:29 PM
69Dorcas:
How wonderful to be aware of such company by your side or even somewhere in the world on this earth. The only five members of my immediate family are beneath the soil and I am alone. I long for their presence constantly, and so I too write poems. I wish I had the opportunity and energy to visit those lands in far away places with strange sounding names.
Posted 12/01/2011 07:32 AM
gerald:
Your bright, sparkling poem is wonderful.
Posted 11/30/2011 10:12 PM
Maryann Hurtt:
Phyllis, you help me remember magic when we need it most. Thank you.
Posted 11/30/2011 07:51 PM
KevinArnold:
Ah yes, "Nothing exists / more than a hundred / feet away." Takes us there.
Posted 11/30/2011 09:13 AM
Glen Sorestad:
I love it. A simple precision of language, beautifully done.
Posted 11/30/2011 08:50 AM
Linda Lee (Konichek):
I was hoping for a poem from one of my favorite poets this morning, and there it was! As always, Phyllis, your poem paints a magical picture and we are there with you...thank you for this great beginning to my day.
Posted 11/30/2011 08:46 AM
BGirolamo:
A powerful lil poem indeed. It takes all the magic of the cosmos and 'swirls it' into a living intimacy between 'me and you.' ~ iLove Lake Michigan, too. :~)
Posted 11/30/2011 08:34 AM
dotief@comcast.net:
Very nice, indeed!
Posted 11/30/2011 08:30 AM
jeanie:
sweeeet, phyllis! where's the snow??
Posted 11/30/2011 08:29 AM
Kay Sanders:
Puts me in the mood for snow.
Posted 11/30/2011 08:16 AM
LisaV:
Lovely poem, Phyllis!
Posted 11/30/2011 06:14 AM