Welcome to Your Daily Poem!
This site exists for one purpose only: to help dispel the ugly myth that poetry is boring. Granted, a lot of poetry is boring, but you won't find it here. At Your Daily Poem, you'll find poetry that is touching, funny, provocative, inspiring, and surprising. It may punch you in the gut, it may bring tears to your eyes, it may make you laugh out loud, but it most assuredly will not bore you.
Poetry on YDP--by poets living and long dead, famous to completely unknown--is specially selected for accessibility and appeal. If you enjoy the site, please pass it along; there's a "Share" button below to make that easy. And if you'd like to add a bit of poetry to your life on a regular basis, use the "Subscribe" button at the left and we'll deliver a poem directly to your mailbox daily, every Monday, or once a month.
You're encouraged to comment on any of the poems you see featured here; a simple registration process will allow you to do that. Registering will also allow you to participate and comment at the YDP Open Mic, where you can share your own poetry and get helpful feedback. Please bear in mind that Your Daily Poem attracts readers of all ages and mindsets; comments that are crude, insensitive, or inflammatory are unwelcome and will be removed.
Thanks so much for visiting. Content here is updated daily, so come back often or, better yet, become part of the YDP family and enjoy private commentary shared only with subscribers.

Remember: a poem a day keeps the doldrums away!
Last Light
by
Lynne Santy Tanner
It's that time of day
when I climb the hill
to hold the sun a moment
longer but caught instead
at my desk I get up
to stretch and see, there

in the shadows of my yard,
a doe and her yearling,
his immature antlers aglow
with the last light.
He darts into the holly
where two fawns fearlessly
nibble a burning bush.

The room shifts to dark
behind me and the doe, alert,
raises on hoof, her skin
taut over sculpting of muscles
and bronzed with attention.

Barely able to breathe, I
sidle to the window. She
gestures to stamp but halts
an inch from the ground
and becomes quicksilver.
Which of us will move?
I shift my weight only
a whisper but the hoof
drops and four white tails,
like ceremonial prayer flags,
trace arcs into the gloaming.
From Where There is No Night (Finishing Line Press, 2004).
Used with the author's permission.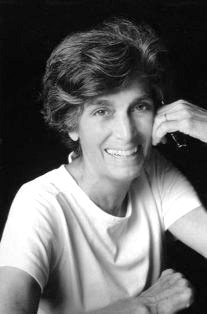 Lynne Santy Tanner was born in New York City but has lived for many years in North Carolina. A professional dancer and choreographer, she also writes and paints. A frequent artist-in-residence at the Hambidge Center in Rabun Gap, Georgia, Lynne is the author of three chapbooks and her poems have appeared in numerous publications.
Cindy:
beautiful and with a fantastic ending
Posted 04/18/2015 08:36 AM