This site exists for one purpose only: to help dispel the ugly myth that poetry is boring. Granted, a lot of poetry is boring, but you won't find it here. At Your Daily Poem, you'll find poetry that is touching, funny, provocative, inspiring, and surprising. It may punch you in the gut, it may bring tears to your eyes, it may make you laugh out loud, but it most assuredly will not bore you.
Poetry on YDP—by poets living and long dead, famous to completely unknown--is specially selected for accessibility and appeal. If you enjoy the site, please tell others about it; there's a "Share" button on the left to make that easy.
Thanks so much for visiting—and remember: a poem a day keeps the doldrums away!
This Poem Is For You
by
Paula Schulz
For Nate


Dear "Little Bother"
of your brother

who is older, sharper
with words
and who already

sees you for who you are,
Small Avenger of Injustice,

you shame the class bully
whose words sliced into a friend.
The whole class applauded

you, as do I. Small
Slugger, you smack a baseball

like the Babe and run with three quick
steps toward first, then lumber along
like a Conestoga wagon over ruts

while we all yell, Run! Run!
You get there in your own time

as I expect you always will.
I am not worried--already you know
there is no place like home.


© by Paula Schulz.
Used with the author's permission.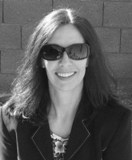 Paula Schulz has taught students in kindergarten, college, and a few grades in between. She is involved with the Poetry People in Waukesha and lives with her husband, Greg, in Slinger, Wisconsin.
vscholtz:
Wonderful images and clever word play. So glad you are writing poems.
Posted 05/24/2019 07:24 AM