Last year's leaves
in this year's wind.
A screen of trees
with sky behind.
All I've got
is what I want.


© by Tom Montag.
Used with the author's permission.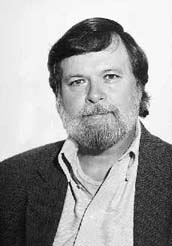 Tom Montag was raised on an Iowa farm. Wondering how he ever came to poetry resulted in his memoir about growing up, Curlew Home. His collection of essays called Kissing Poetry's Sister examines the writing life and being a writer; The Idea of the Local is essays about people and place. Middle Ground collects Montag's earlier poetry, while The Big Book of Ben Zen keeps all those more recent poems from the Ben Zen series that he wishes to preserve. Montag posts a short poem every workday at his blog, The Middlewesterner (www.middlewesterner.blogspot.com). With Peter Pizzino, he co-wrote Peter's Story, about growing up in Milwaukee's Italian Third Ward during the 1920s-1930s. Montag is at work on a long-term project about the middlewest entitled Vagabond in the Middle (www.wlhn.org/vagabond). He writes lyrics for, and plays bass with, the folk/new roots group, Doc Abbick in Trinity (http://www.myspace.com/docabbickintrinity). Though he retired at age 55 from a career in the printing industry so that he could write full-time, he still doesn't know what he wants to do when he grows up.
Eiken:
Lovely haiku style writing, not just because it is a small poem but the ideas too, last years leaves in this years winds so beautiful. Maire
Posted 03/19/2012 11:00 AM
Elizabeth McBride:
Love the twist
Posted 03/15/2012 02:13 PM
Jean Colonomos:
jean: love when less is more
Posted 03/15/2012 11:14 AM
mimi:
a lovely taste of Zen this morning...
Posted 03/15/2012 10:32 AM
judithc:
Simple, wise.
Posted 03/15/2012 09:39 AM
dotief@comcast.net:
Nice! It will suffice!
Posted 03/15/2012 08:03 AM
Gary Busha:
An excellent poem and insight. Good to see Tom's work here.
Posted 03/15/2012 07:45 AM