Across this green world, into the twilight,

walking the fairways with your son on the back nine,

your bag of clubs knocking together,

a hat and a glove, yourself and the wide world,

reminding each other that you learn as much

            from the bad shots as the good?.

If this land were not real, we'd swear

            we were treading paradise.

If this were not a game, we'd assume

            it was our life's journey.

An immense playing field and a minuscule goal,

the rhythm of your swing tracing a harmonious arc,

Muscle memory and swing thoughts?.

Somehow, there is nothing lacking.

Teeing off across water on the final hole,

both of us finding the green,

putting for par as the sun dips below trees,

looking out across burnished fairways,

tending the pin while your son taps the ball

 

Used with the author's permission.
Purchase a framed print of this poem.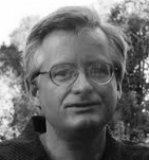 Timothy Walsh grew up in New Jersey, but has spent the past three decades in Wisconsin. His poems and short stories have appeared widely and his awards include the Grand Prize in the Atlanta Review International Poetry Competition, the Kurt Vonnegut Fiction Prize from North American Review, and the Wisconsin Academy Fiction Prize. Nominated three times for a Pushcart Prize, he is the author of a book of literary criticism, The Dark Matter of Words: Absence, Unknowing, and Emptiness in Literature (Southern Illinois University Press) and two poetry collections, Wild Apples (Parallel Press), and Blue Lace Colander (Marsh River Editions). Currently an assistant dean at the University of Wisconsin-Madison, Timothy's inspiration comes from always walking, whenever he can, and being on or near the water whenever possible--­canoeing, kayaking, sailing, or sitting by the shore. He also enjoys tending a garden of roses, climbing vines, and fruit trees while the garden tends to him. Learn more about Timothy at http://timothyawalsh.com/.
">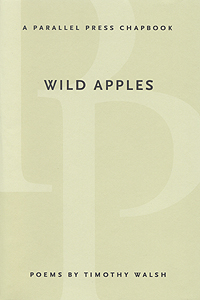 New comments are closed for now.
Jo:
Mimi said everything I was thinking/ continue to think as I re-read this marvelous poem.
Posted 06/11/2012 02:59 PM
mimi:
this land IS Paradise, when we're doing what we love...and clearly you are. wonderful poem! -Sharon Auberle
Posted 06/11/2012 08:23 AM
jeanie:
love those moments when "somehow there is nothing lacking" nice work, tim ;-)
Posted 06/11/2012 08:02 AM
69Dorcas:
Nice sports-write story in here. Very amusing. I love it.
Posted 06/11/2012 07:03 AM
vscholtz:
Golf - a good walk shared. I think our fathers will always be "tending the pin"
Posted 06/11/2012 06:39 AM