If enlightenment were a soup,

it would have lentils in it,

lots of lentils and garlic,

slow-cooked with carrots and tomatoes,

with a garnish of fresh parsley.

If pumpkin soup with ginger and nutmeg

it would tell a tale of olden times

where people lived amid burnished autumn light,

caught up in bittersweet loves

never fully realizing how quaint and beautiful

Other things that could be soups

are memory, music, Christmas and twilight.

For nostalgia, onion soup is best,

since root crops remember.

Can you see how we slurp up enlightenment in spoons?

Can you taste the story in your soup bowl—

the characters, the landscape, and all that happens?

Spoons are shaped to both fit a mouth and carry soup

the way our minds are shaped to anticipate

In September, if we all put up a few quarts

it may carry us through till spring.

 

 

Used with the author's permission.

 
Purchase a framed print of this poem.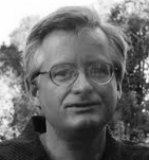 Timothy Walsh grew up in New Jersey, but has spent the past three decades in Wisconsin. His poems and short stories have appeared widely and his awards include the Grand Prize in the Atlanta Review International Poetry Competition, the Kurt Vonnegut Fiction Prize from North American Review, and the Wisconsin Academy Fiction Prize. Nominated three times for a Pushcart Prize, he is the author of a book of literary criticism, The Dark Matter of Words: Absence, Unknowing, and Emptiness in Literature (Southern Illinois University Press) and two poetry collections, Wild Apples (Parallel Press), and Blue Lace Colander (Marsh River Editions). Currently an assistant dean at the University of Wisconsin-Madison, Timothy's inspiration comes from always walking, whenever he can, and being on or near the water whenever possible--­canoeing, kayaking, sailing, or sitting by the shore. He also enjoys tending a garden of roses, climbing vines, and fruit trees while the garden tends to him. Learn more about Timothy at http://timothyawalsh.com/.
">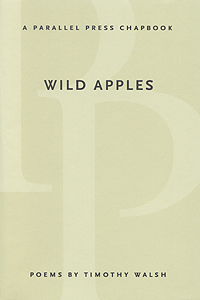 New comments are closed for now.
Larry Schug:
Soup is one fine poem on so many levels. Good work, Timothy. If this only consisted of the first and last lines, it would still be a fine poem. Of course, I love every word in between, too.
Posted 09/30/2012 08:06 PM
Larry Schug:
Soup is one fine poem on so many levels. Good work, Timothy. If this only consisted of the first and last lines, it would still be a fine poem. Of course, I love every word in between, too.
Posted 09/30/2012 08:06 PM
69Dorcas:
Interesting ingredients in your soup.
Posted 09/30/2012 06:02 PM
Marilyn L Taylor:
Slurped up this poem with great pleasure, Tim.
Posted 09/30/2012 03:38 PM
marenomitchell:
Most delicious poem! Thanks!
Posted 09/30/2012 01:36 PM
Jo:
Enjoyed spooning up these soups. Alfred Lund of the famed Lunts of Ten Chimneys had a terrific carrot soup and when the guests finished, they were given a small sliver chaser of vodka to cleanse the pallet.
Posted 09/30/2012 10:03 AM
mimi:
I don't know which I love more--soup or poetry, but for sure I love this poem! thanks for both poetic and culinary inspiration...
Posted 09/30/2012 08:37 AM
KevinArnold:
Wonderful, forgiving passage: caught up in bittersweet loves and losses, never fully realizing how quaint and beautiful were the lives they led.
Posted 09/30/2012 07:17 AM
jeanie:
Lovely poem, Tim. I want some carrot-ginger soup right now! And I'm savoring that perfect last stanza.
Posted 09/30/2012 07:05 AM