garlic pickles, and mustard.

From Waverly Songs II: Time, Timing, Change (iUniverse, 2013).
Used here with the author's permission.
Purchase a framed print of this poem.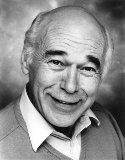 Robert Sonkowsky is a poet, freelance actor, and classics & theater professor emeritus. He has written and performed poetry since the second grade, when his creative teacher, Miss Malarkey, had her pupils use words from the spelling lists in poems and stories and read them aloud to the class. Robert is the author of two books of poetry, has published individual poems in online and print publications, and regularly recites new poems before the North Oaks, Minnesota Poets and Writers group. For more information, click here or here.
New comments are closed for now.
Dorcas:
Way to go.
Posted 01/03/2014 07:39 AM
Havenwood:
Delicious piece!
Posted 07/16/2013 08:39 AM
mimi:
yum
Posted 07/16/2013 08:27 AM