who huddle around watching their young ones
take to the ice like the wobbly creatures they are 
at outdoor school rinks now lent to these
bundled-up fathers who shift from side to side 
and huddle together to stay warm like
looming Emperor Penguins, 
while dutifully standing vigil for their 
offspring who careen wildly but then 
glide like pros for up-to-seconds-at-a-time before
spiraling into impromptu, shaky pirouettes 
that cause the men to gasp from the sidelines, 
then fake-skate with their shoes
over to the crash site where they whisper 
their concern and, upon further triage, 
encourage their fallen angels to right their little
skates on the ice, to again take on the 
wintry reality of the late afternoon, 
with their chins held high to the glory of
the Penguin-Men in attendance.
This poem first appeared in New Purlieu Review. 
Used here with the author's permission.
Purchase a framed print of this poem.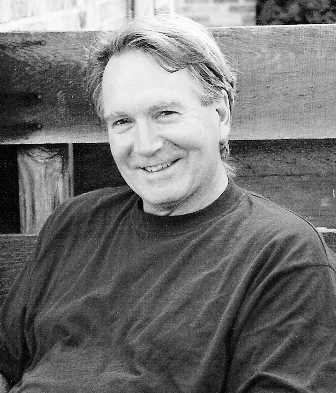 Stephen Anderson's prize-winning poetry has appeared in numerous print and online journals and has been featured on the Milwaukee NPR-affiliate WUWM program, "Lake Effect." He is the author of the 2006 chapbook, The Silent Tango of Dreams, and several of his poems appeared in the collection, Portals And Piers (2012). In the summer of 2013, six of Stephen's poems formed the text for a chamber music composition entitled The Privileged Secrets of the Arch, which was performed by members of the Milwaukee Symphony Orchestra, an opera singer, and others. When not writing, Stephen enjoys traveling with his wife, visiting his two daughters and four-year-old grandson in New York City, bicycling, and trekking almost anywhere he can find a path.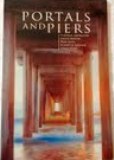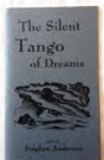 pwax:
What a wonderful picture you paint,Stephen! And I loved "glide like pros for up-to-seconds-at-a-time." Perfect!
Posted 01/19/2014 07:00 PM
Richard Greene:
When I posted my comment a few minutes ago, the formatting was eliminated. Here's Lynch's poem Skating with Heather Grace with line breaks indicated by / and stanza breaks by //. Skating with Heather Grace // Apart from the apparent values'/ there are lessons in the circular:/ paradigms for history,/ time in a round world turning,/ love with another of your species—// To watch my only daughter/ widening her circles, is to ease/ headlong into the traffic / of her upbringing.// Until nearly four she screamed / at my absence, mourned / my going out for any reason, / cried at scoldings, / agreed to common lies regarding / thunder, Christmas,/ baby teeth. Last year // She started school / without incident; / this year ballet and math. Soon // I think my love will seem / entirely deficient. // Later there's the hokey-pokey / and dim lights for the partner's dance./ She finds a shaky nine-year-old / to skate around / in counter-clockwise orbits. / laughing.// Is it more willingness than balance? / Is letting go the thing that keeps her / steady? // I lean against the sideboards sipping / coffee. I keep a smile ready. Epithalamium is available in formatted form in the link provided at the end of my previous posting. Richard Greene
Posted 01/19/2014 06:22 PM
Richard Greene:
This reminds me of a fine poem by the Michigan poet Thomas Lynch. Skating with Heather Grace Apart from the apparent values' there are lessons in the circular: paradigms for history, time in a round world turning, love with another of your species— To watch my only daughter widening her circles, is to ease headlong into the traffic of her upbringing. Until nearly four she screamed at my absence, mourned my going out for any reason, cried at scoldings, agreed to common lies regarding thunder, Christmas, baby teeth. Last year She started school without incident; this year ballet and math. Soon I think my love will seem entirely deficient. Later there's the hokey-pokey and dim lights for the partner's dance. She finds a shaky nine-year-old to skate around in counter-clockwise orbits. laughing. Is it more willingness than balance? Is letting go the thing that keeps her steady? I lean against the sideboards sipping coffee. I keep a smile ready. And for those who don't know Lynch's work, here's a few stanzas of another, followed by a link to the complete poem, which is too long to reproduce here in it's entirety. Epithalamium by Thomas Lynch That man who was married in the same black suit he was laid out in, years later, and buried, his widow's tears—they might all make sense to you, now that the two of you are to be married. You've seen old photos of the two of them taken seven decades back or more. They showed up smiling and said, of course we will, for better or worse, and then they raised their glasses, cut the cake and kissed and tossed the bride's bouquet and garter out and thanked their parents and assembled guests, then danced until the candles were blown out, http://writersalmanac.publicradio.org/index.php?date=2010/08/07 Richard Greene, greeneplace@gmail.com
Posted 01/19/2014 05:58 PM
anne.lehman2929@att.net:
I love the subtle, "upon further triage," that shows the "Emperor Penguins'" real duty--to protect their little "egg." This is a great poem with wonderful imagery.
Posted 01/19/2014 04:26 PM
Ralph Murre:
Good to see you here, Stephen
Posted 01/19/2014 11:45 AM
erinsnana:
That is the best run-on sentence I've ever seen! Hilarious!
Posted 01/19/2014 04:55 AM