I sit and listen in the midst
of my son's crowd, speak
a bouncy banter.
We kill time
with the Simpsons before
David plays jazz.
In jeans and casual jackets,
we drink Coors,
check the wind-tossed sky,
the flash of lightning, hoping
in spite of the weather, a crowd
will pour through the door.
After a while, I hear a shift
of tone, a carefulness
I hadn't noticed before.
In a conversation of augmented fifths
and ninths, the friends address me
in safe thirds. I listen more carefully.
Where is the cutting edge,
the forward motion? We converse
in C major, squarely metered.
I sit back stunned. The lack
of dissonance strikes a new chord.
When did Youth leave me and move on?
I adjust my position on the barstool,
lean into her absence, wonder
how I never saw her go.
From Joy in the Morning (Bellowing Ark Press, 2008)
© Mary Jo Balistreri
Used with the author's permission
Purchase a framed print of this poem.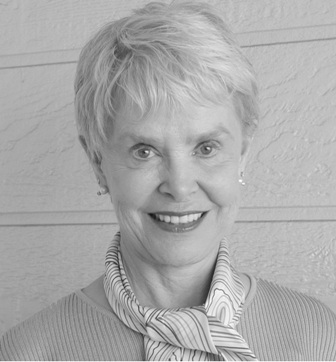 Mary Jo Balistreri spent most of her life in music, performing as a concert pianist and harpsichordist, and teaching for sixteen years. After the death of her first grandson to mitochondrial disease (the second one died two years later), she turned to the music of words as a way to give witness to his life as well as to transcend grief and turn it into something positive. Now retired from her musical pursuits, Mary Jo spends as many hours writing as she once did practicing. Her uplifting, joyous poetry has been published in numerous journals and she was nominated for a Pushcard Prize in 2006. For Mary Jo, poetry has become both a passion and a way of life, and writing is now a spiritual path.
There are no comments for this poem yet.