March in Minnesota
is a salesman with a genuine smile,
a glad hand,
a pat on the shoulder, ol' buddy.
March promises you everything,
whispers in your ear
with a warm south breath,
tells you what you want to hear,
turns your head with sunshine,
assures you Spring will arrive any day now.
And you want Spring so badly—
red maple buds about to burst,
purple and yellow violas underfoot—
that you buy what March sells,
and you're caught unprepared,
you feel like you've been suckered
by the truckload of snow
and a bill for its removal
that arrives on your doorstep
the following  morning.


© by Larry Schug. 
Used with the author's permission.
Purchase a framed print of this poem.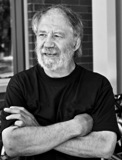 Larry Schug, after a work life of various kinds of manual labor and learning, is retired—a career he says he was born for. Author of seven collections of poetry, Larry is a volunteer writing tutor at the Writing Center at the College of St. Benedict and a volunteer naturalist at Outdoor U. at St. John's University. He lives with his wife, dog, and three cats near a large tamarack bog in St. Wendel Township, Minnesota.
paradea:
Just think what it does to us if this happens in North Carolina. Great poem!!
Posted 03/19/2016 08:52 AM
transitions:
Too true, loved it here in WI.
Posted 03/16/2016 06:01 PM
erinsnana:
I loved this poem! Sometimes it's bait and switch in MA too!
Posted 03/16/2016 11:33 AM
Glen Sorestad:
Yes, March really does promise everything. A wonderful portrayal of a fickle month!
Posted 03/16/2016 11:28 AM
Jancan:
Excellent use of personification in this poem about the treachery of nature! Janice
Posted 03/16/2016 08:40 AM
njc:
"suckered by the truckload of snow and a bill for its removal--" Precisely! Especially appropriate today here in northern Wisconsin, with heavy rain until 3 a.m., followed by heavy snow. Bait and switch!
Posted 03/16/2016 08:38 AM
Newf:
Just love it, sounds a lot like Ontario. Gave me a morning smile.😃☔️⛄️
Posted 03/16/2016 07:33 AM
mjorlock:
Here in Wisconsin, we are getting another unwanted shipment tonight and tomorrow. Too bad we can't just mark "Refused: Return to Sender" on it and be done with winter. Good poem, Larry. All too true in the upper Midwest.
Posted 03/16/2016 07:20 AM
jeeger:
Buyer beware! :-)
Posted 03/16/2016 05:14 AM