Veil, Lord, mine eyes till she be past,
When Folly tempts my sight;
Keep Thou my palate and my taste
From gluttonous delight.
Stop Thou mine ear from sirens' songs,
My tongue from lies restrain;
Withhold my hands from doing wrongs,
My feet from courses vain.
Teach, likewise, ev'ry other sense
To act an honest part,
But chiefly settle innocence
And pureness in my heart;
So naught without me or within,
Shall work an ill effect,
By tempting me to act a sin,
Or virtues to neglect.

This poem is in the public domain.
Purchase a framed print of this poem.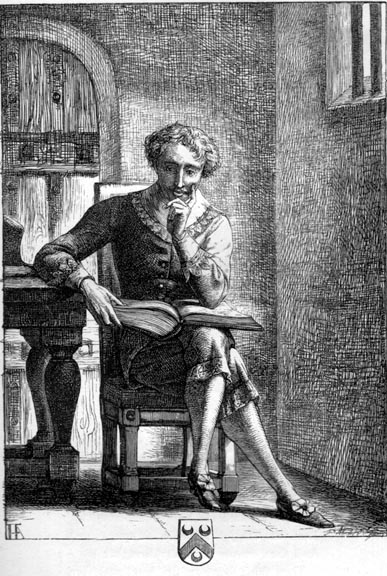 George Wither (1588 - 1667) was a British poet whose work tended to be political, pastoral, satirical, or religious. Educated briefly then sent off to find a position in the court, he eventually served as a major general in England's civil war. Admired by some for its simplicity, dismissed by others for the same reason, his poems are generally more accessible (and enjoyable) than others written during that time. George's poems put him in prison twice (the moral of that story being: don't tick off the king!); during one of those incarcerations, he produced what is considered his finest work
New comments are closed for now.
dotief@comcast.net:
What a sweet poem! Something there is about a person who calls on the Lord to help in maintaining virtue. In today's cultural climate, however, I am afraid too few would even "get" this poem.
Posted 11/07/2010 07:42 AM