Mama's filled her emptiness
with furniture and plush decor
from magazines. Soft pastels coat
to lick. The overstuffed sofa sits
there like a fat lady's lap—
soft and inviting—ready for stories.
Vases instead of jelly jars
grace the polished tables
instead of child-harvest weeds.
Only the ghosts of memories
remain—hidden and sought—
and always closed closets.
to enjoy the beauty of things 

she had imagined important. Once.



From Zen Fishing and Other Southern Pleasures (Ocean Publishing, 2005).

This poem first appeared in the International Poetry Review (Volume XVII, No. 2)

Used with the author's permission.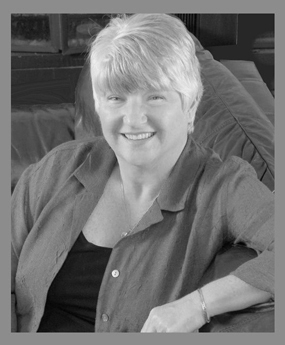 Dorothy K. Fletcher retired in 2007 after 35 years of teaching English in Jacksonville, Florida. Her poetry and articles have appeared in nearly a hundred publications, and she is the author of five books. Dorothy lives with her husband, Hardy, close to their children and grandchildren. A former columnist for The Florida Times Union, Dorothy's anecdotes about life in Jacksonville in the '50s, '60s, and '70s earned her a Preservation Award from the Jacksonville Historic Preservation Commission in 2011. Learn more about her at www.dorothykfletcher.com.
Joe Sottile:
"...silk flowers blossom" speaks volumes. Wonderful poem, especially the last third. Bravo!
Posted 05/07/2012 09:07 AM
Constancec:
This poem so amply sums up what a number of us "grandparents" have to say. I keep telling my daughter that these are the happiest of her life, raising my grandson. But like me, she probably won't realize it until she too has "house beautiful".
Posted 05/07/2012 05:32 AM