Tethered in sand, sharks fly
among parafoils and Day-Glow dinosaurs
in a sky lit half by a gravid moon,
half by the sun sinking
into a molten bay.
Small hands hold fast to thin leashes
and voices rise up
in the valleys between waves.
Wind, sea, beach, the double-lit sky,
all poised on the hinge of night
in these moments before
the day passes westward
and the kites are reeled into
a hundred childhoods.



From The Grace of Light (Finishing Line Press, 2004).
This poem first appeared in Potpourri Magazine.
Used here with the author's permission.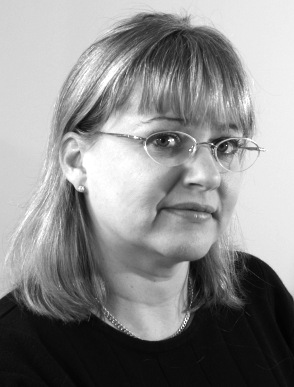 Kathe L. Palka is the author of two chapbooks of free verse and is an active member of the U.S.1 Poets' Cooperative. Kathe also writes in the Japanese forms of haiku and tanka. Her poems have appeared in many online and print publications. She lives near Flemington, New Jersey, with her husband, their two sons, and her beloved German Shepherd, Jetta. An avid gardener, she enjoys wandering the parklands of her native state whenever time permits. Learn more about her at www.kathepalka.com or at her Haiku Foundation webpage.
69Dorcas:
The continuance of life.
Posted 08/02/2012 08:18 PM
wendy morton:
Ah, the gravid moon. Beautiful.
Posted 08/01/2012 11:04 AM
rtaylor947@aol.com:
"Tethered in sand, sharks fly" is an arresting opening line. On line 2 we get to say, "oh, she means kites." It's a surprise, and great fun. The fun continues to the nostalgic sigh at the end. Thanks for sharing this, Kathe.
Posted 08/01/2012 10:24 AM
dotief@comcast.net:
I too enjoyed the images created in this poem. The last two lines are particularly powerful! Love the entire poem!
Posted 08/01/2012 09:27 AM
Janet Leahy:
Love the ending of this poem, "kites reeled into a hundred childhoods." Thanks Lathe.
Posted 08/01/2012 08:57 AM
lincolnhartford:
Gorgeous poem; beautiful poetic language, gathering the experience of ocean and retreating daylight to share with us. Excellent showing of the craft of poetry writing.
Posted 08/01/2012 08:57 AM