On the first day of the year I will drive
Straight to the bare hills and beige canyons
The cold silent plains, spread a blanket
And lie down on the ground, watching
The moon's sliver and stars in the black
Night, wrapped in woolen layers knotted
Tight, my hands warm between my legs
I will listen to nothing and suddenly
The empty morning will rise, I will make
Tea and stamp my frozen feet, another
Year in the desert starting today.
© by Emily Strauss.
Used with the author's permission.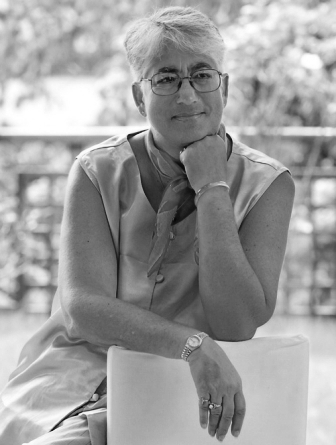 Emily Strauss lives near San Francisco, California. A former English teacher who now tutors privately, Emily's poems have appeared in Wordletting, Snakeview, Poetry Macao, and other journals. Her work tends to focus on the natural world, on images and sense perceptions. When she's not writing, Emily enjoys gardening, cooking (including jam-making!), camping, and hiking.
ems:
I just returned from the Mohave and Colorado River, where it was exceptionally cold this year. This time I looked down the Black Canyon at the river below Hoover Dam, and saw desert Bighorn sheep on the bare hills. It was just past a full moon. It was quiet but cold- I bought a new sleeping bag.
Posted 01/02/2013 01:10 PM
Walcottjm:
Lovely. I really like the way you use enjambment.
Posted 01/01/2013 03:20 PM
dotief@comcast.net:
Lovely, indeed!
Posted 01/01/2013 01:08 PM
islandspirit:
A lovely poem. Oh to have a desert near by. From the wet west coast of Canada.
Posted 01/01/2013 09:05 AM
TheSilverOne:
Beautiful images to start the New Year with. I will walk out early in the Wis. morning, under the same sky.
Posted 01/01/2013 06:52 AM