I'm giving myself permission not to look outside right now,
where the wind is howling around the cabin,
black clouds are blowing past,
and the lake's dark surface is whipped into whitecaps.

No, nursing a sunburn and a slight headache
from yesterday's adventure,
I lie on my bed under a quilt
and just glance out the window
every now and again.
†††††††††††††††††††††††††††††††††††††I can hear small boats
banging against the nearby dock
with some urgency,
but my novel is within reach,
and in a moment I will be in a small English village
with the retired major, a widower,
and the Pakistani shopkeeper, whose husband has recently died.

What a relief to turn away
from the demands of this fierce afternoon,
and immerse myself instead
in the developing friendship of these two characters
in this far-off place, where things seem to be unfolding
just as they should, and every difficulty
is accompanied by a good strong cup of tea.



© by Barbara Bloom.
Used with the authorís permission.
†

†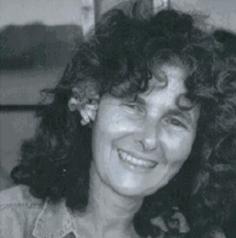 Barbara Bloom has published one full-length book of poems,†On the Water Meridian, and several of her poems have been read by Garrison Keillor on†The Writer's Almanac. When she was in high school, her family moved to a remote homestead on the coast of British Columbia, and she credits that for the deep connection she feels with the natural world. Recently retired from teaching, she devotes her time to writing and gardening at her home in the Santa Cruz mountains, where she lives with her singer-songwriter husband and a few spoiled pets.
†
millernp:
Major Pettigrew's Last Stand.
Posted 04/20/2013 11:57 AM
fer:
And what IS the novel it refers to? I don't want any old novel, only that one.
Posted 04/20/2013 09:35 AM
MaryLeeHahn:
Now I'm wishing for time to read...
Posted 04/20/2013 09:17 AM
tiddles:
The sun is shining through un-spring, uncleaned windows. A fire is blaring heat and wood pops. I was intent on vacuuming this Saturday morning. Now I have other ideas...wonderful poem!Thank you,Barbara. Marilyn Zelke-Windau
Posted 04/20/2013 08:51 AM
carol:
Having read the book the poem refers to, I enjoyed the poem even more.
Posted 04/20/2013 08:42 AM
KevinArnold:
I respect the courage to write such differing line lengths, letting the text establish its own rules. Good poem.
Posted 04/20/2013 08:30 AM
JanetruthMartin:
OH! This is so delightful...it was just like being there. Quilt and all. Love the ending!
Posted 04/20/2013 08:21 AM
Dorcas:
Ha. It is easy to be absorbed with the interior.
Posted 04/20/2013 07:56 AM
Carol Hauer:
I love this. I could see out that same window at the blustery day as well as see you snuggling under that quilt with the interesting story unfolding in your mind. Tea is a good thing.
Posted 04/20/2013 07:42 AM
TheSilverOne:
What a wonderful telling of how reading a good novel takes us away. Enjoyed this poem very much!
Posted 04/20/2013 06:32 AM