on a cold winter's day (or any other)
is always with a miracle in mind,
one of many that will be your joy
(and job) to acknowledge, film
rolling in head documenting
beginning, middle and end
as part of every moment, creating
all that is, was and will be, now
(head bowed) and forever:
one wonder,
one deep breath at a time
From Gratitude Prayers (Andrews McMeel, 2013).
Used here with author's permission.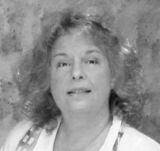 Arlene Gay Levine is the author of 39 Ways to Open Your Heart: An Illuminated Meditation (Conari Press) and Movie Life (Finishing Line Press). Her poetry and prose has appeared in many venues, including The New York Times, an off-Broadway show, and on radio. Arlene lives with her husband in New York City, where she tends a garden of words, roses and herbs. Learn more about her at http://www.arlenegaylevine.com/.
jtmilford:
Great poem! I do need to put it on my mirror. Thanks
Posted 01/18/2016 08:33 PM
ghctenmile@earthlink.net:
words to live by--thanks, Arlene
Posted 01/18/2016 01:41 PM
JanetruthMartin:
Amen!!
Posted 01/17/2016 08:43 AM
Trudy Wells-Meyer:
now this is a poem . . . that makes anyone think. . . .
Posted 01/17/2016 05:34 AM